ARAM 360° Presents
Teachers Day Essay Writing Competition.
PEN YOUR THOUGHTS AND WIN EXCITING PRIZES!!!
Topic and Age category mentioned in the Flyer.
Entry Fee: 200/-
GPAY / PayTM and Enquiries to 9551539955
Kindly send the payment screenshot and get the register number from ARAM 360.
Therefore Entries without our registration number (which we will assign) will not be considered for the competition.

Last date of Registration: 1st September 2020
Last date to upload Essay Writing : 3rd September 2020
Drawings to be uploaded on aram360.blogspot.com
Result to be announced on 5th September 2020.
All Participants receive E-Certificate.
Winners in each category receive E-Certificate Exciting Prizes.
Prizes will be couriered.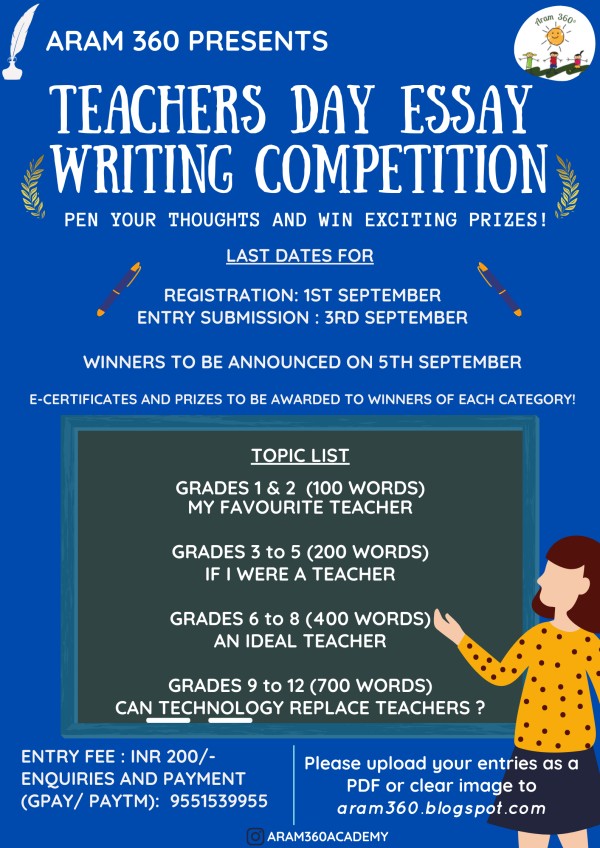 ARAM 360° Teachers Day Essay Writing Competition