Hello Mommies !!
Purple Wings proudly Presents Online competition 2020 for kids 🧚‍♂🧚‍♀
It is the Great platform for kids to showcase their Multi Talent with multiple Events
WhatsApp @ 9962551988 for Registration/ Queries
Theme – PATRIOTISM
Age : 3- 10 yrs
Gpay Number :9962551988
Various competitions are
Colouring ( Age 3-5)
Drawing ( Age 6-10)
Aathichudi
(1-10) ( Age 3-5 yrs)
(1-20)( Age 6-8 yrs)
Story Telling
Speech
Rhymes
Art & Craft
Fancy Dress
Slokas
Individual Talent
Note :
Participants has to send videos for any of the above mentioned activity
All participants will be awarded with E- certificate
All winners will be awarded with Medals & certificates
Participating more than 6 Events and winning in 4 Events will be awarded with Trophy / shield
Judges decision will be final.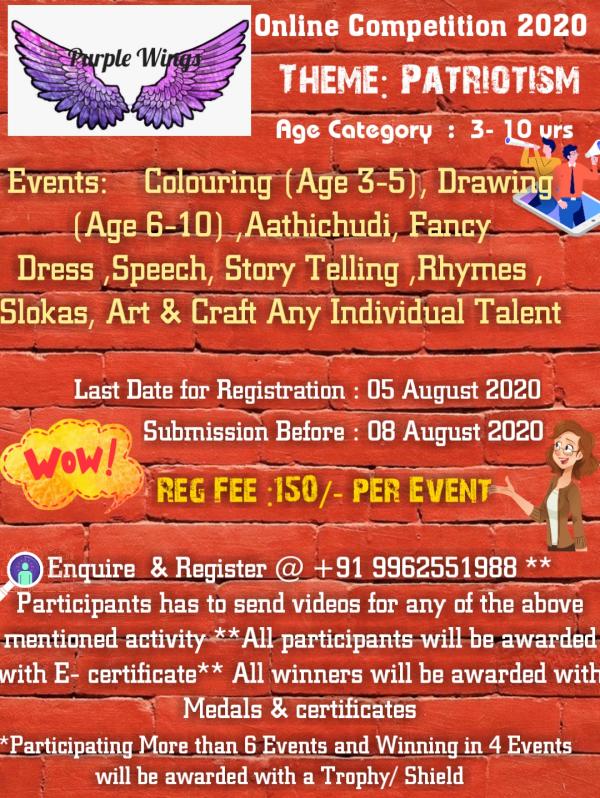 Purple Wings Presents Online competition 2020 for Kids