One Good Story Can Change Everything….
"Storytelling is a unique human skill shared amongst people far and wide. It opens up the vivid imaginations that run wild in children and it also builds confidence and enhances speaking skills. A storytelling competition has been organised for the kids from Grade Prekg to Grade 5 at NKW.
Waiting for the young vibrant storytellers to come forth with wonderful tales.
Competition : Online Storytelling
Last Date for sending the filed-in registration form : 20th July 2020
Last Date for uploading the videos : 20th July 2020
The filled-in registration form and the videos can be sent through Whatsapp….
Contact Number : 7550240433
ALL THE VERY BEST KIDDIES…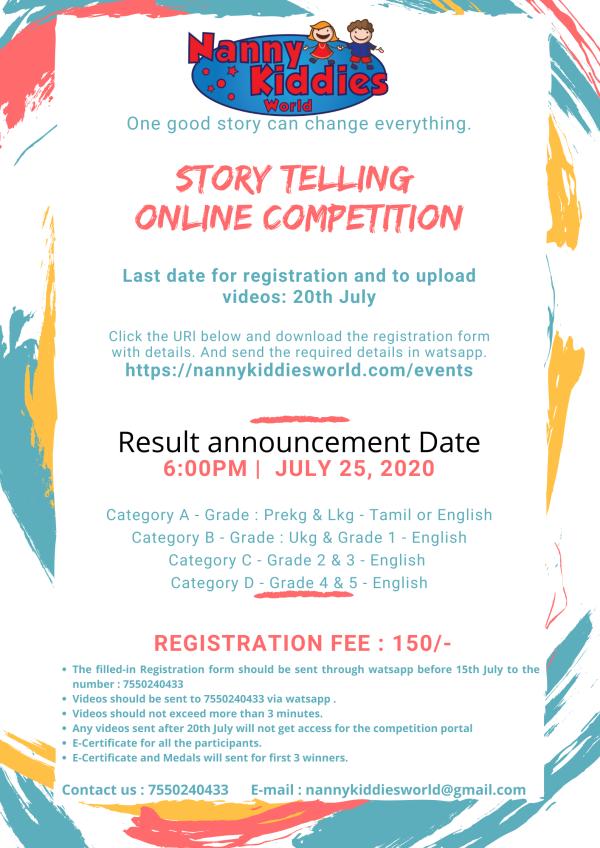 Online Story Telling Competition @ NANNYKIDDIESWORLD