ONLINE ROBOTICS @ SKYBLOO!
Why do your child need Robotics session?
Is it just an entertainment or learning?
Get more ideas by attending our upcoming free online robotics session.
You will be confident with your kid's learning online and offline robotics session with Skybloo Robotics.
Instructors: Mr. Richard & Mr. Mani
Get registered for a free Robotics session!
https://forms.gle/HrJgByEXtK36uLqj6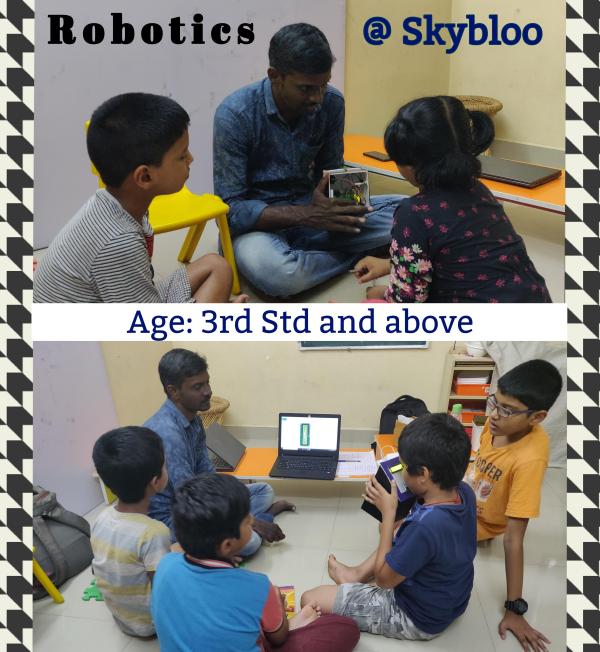 ONLINE ROBOTICS @ SKYBLOO!