Online Fancy Dress Competition @ NANNYKIDDIESWORLD as a part of Independence Day Event

.

Dressing up your little ones can be a joy. It is all the more exciting when you get to dress your children in a special costume. Fancy dress costumes for parties or for competitions, are fun because they let your child dress up as their favorite characters or things and let you put your creative best to work.
NKW 's unique fancy dress competition will make your kid enjoy it.
COMPETITION DETAILS :
Name of the Competition : Online Fancy Dress Competition
Last Date for sending the filled-in registration form : 10th August 2020
Last Date for Uploading the Videos : 10th August 2020
One photograph and One performance video should be sent to 7550240433 via whatsapp.
For More details, request you to see the flyer attached and Logon to the website : https://nannykiddiesworld.com/events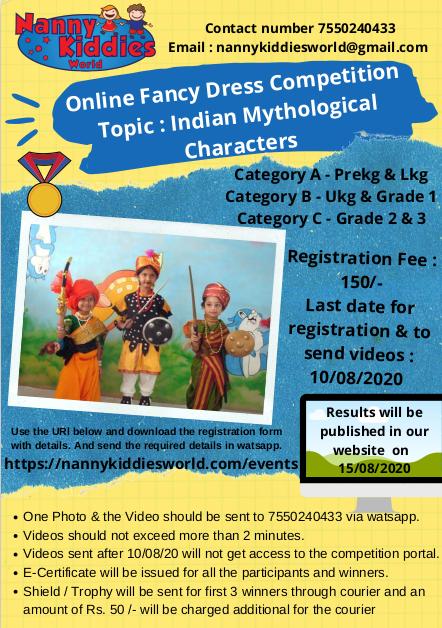 NKW – Online Fancy Dress Competition