Greetings from Twinkles Tantrums!
We are releasing our Volume-1 worksheets for the age categories as below. Please see the poster below. Kindly get in touch with us on Whatsapp.
10 colorful and printable worksheets. Engage your children in productive learning. Avoid screen time.
Age groups:
2.5-3.5Yrs
3.5-4.5Yrs
4.5-5.5Yrs
5.5-5.6Yrs
Worksheets contains Counting, Words, Beginning blends, Missing letters, Patterns, Mazes and so on, based on the age group!
Rs. 150 – GPay/Paytm/Bank Transfer.
WhatsApp: 9962946148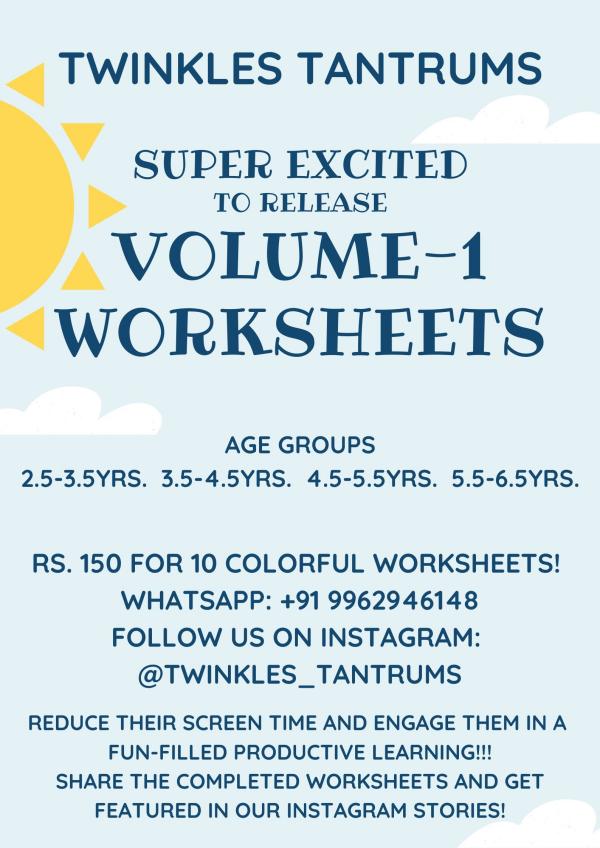 Twinkles Tantrums – Worksheets for Kindergarten