CBSE Expression Series Painting, Essay, Poetry Contests on COVID-19 for CBSE Schools Students.
In order to provide a platform to students to creatively express their ideas/ views on the theme THINKING INNOVATIVELY IN UNPRECEDENTED TIMES LIKE COVID-19, CBSE announces the first Expression Series for the academic session 2020-21.
Topics & Mediums :
Primary ( Class 3 to 5) Paragraph( 150 words)/ Painting – Topics: For me, Lockdown means….[or] The best thing I learned during lockdown!
Middle (Class 6 to 8) [Essay(400words)/ Painting/ Poem] – Topics: The hardest challenge brought out the best in me. [or] I did not miss the school in the last two months because..
Secondary (Class 9 to 10) [Essay(700words)/ Painting/ Poem] – Topics: The last two months have made me a changed human being. [or] I turned the challenge into an opportunity when….
Senior Secondary (Class 11 to 12) [Essay(1000words)/ Painting/ Poem] – Topics: Unprecedented times require unprecedented measures. [or] Innovative Solutions for Making Education accessible for all.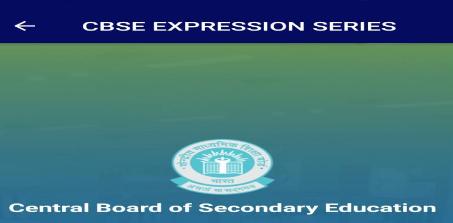 Entries(Paragraph/ Essay/ Poem) can be submitted in Hindi/ English or any one of the 22 scheduled languages.
Schools shall themselves conduct the Expression Series on the above topics from 15thJune to 15thJuly 2020.Information of the Expression Series should be given to all students, through the means of communication adopted by schools since March 2020. Schools may invite entries from students through e-mail ID/ any other mode.
Schools can submit the shortlisted entries from 16th to 21st July2020 using an android phone through CBSE Expression Series App available at Google Playstore.
Each participant will get an online certificate of participation at his/ her registered e-mail ID after the successful submission of entry.
For complete Details, refer the CBSE Circular : http://cbseacademic.nic.in/web_material/Circulars/2020/40_Circular_2020.pdf
CBSE Expression Series Painting, Essay, Poetry Contests on COVID-19 for Schools Students