Greetings from TWINKLES TANTRUMS!
We are glad to launch our online competition series for the Kindergarten category.
We have three categories of worksheets based on your child's age.
Colorful Worksheets are designed for the children and we will be sending you the same upon registration.
You have to download and print the worksheets. Engage your children to work on them and send us the completed worksheets by June 7, 2020.
Registration Closes on June 4, 2020
Results Announcement on June 9, 2020
Cash Prizes for the first three places. Certificate for all the participants.
Registration Fee Rs.100(GPay/Paytm)
WhatsApp for registration +91 9962946148
Follow us on Instagram: @twinkles_tantrums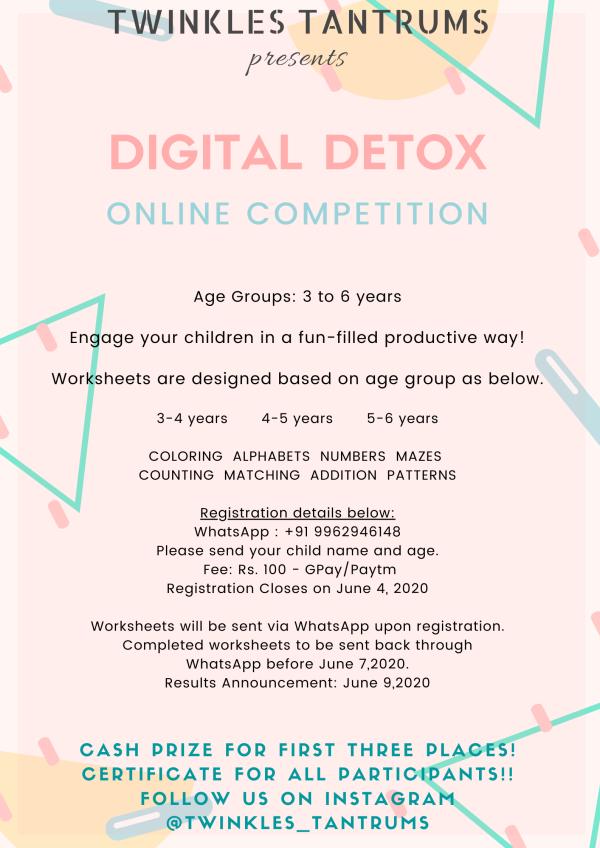 Twinkles Tantrums Digital Detox Online Competition