Shurapraa Art By PC Presents Online Art Competition 2020-21 on the theme "Covid 2019".
Shurapraa Art welcoming entries for students in separate categories.
Cash prizes up to Rs. 1000 to be won. Think fast!
The last date of submission is 29 June, 2020 at 11:00 AM
Competition Theme: "COVID-2019"
Age Group- 4-7 Years
8-11 Years
12-16 years
Competition Fee Rs. 100/ per work.
50% amount will be donated to the P.M. Care Fund.
Please send a screen shot of the payment along with the entry of the artwork via mail.
For more information you can call on +91-83681-78100+91-98116-94768 or
Email on : shurapraa@gmail.com ,shurapraaartbypc@gmail.com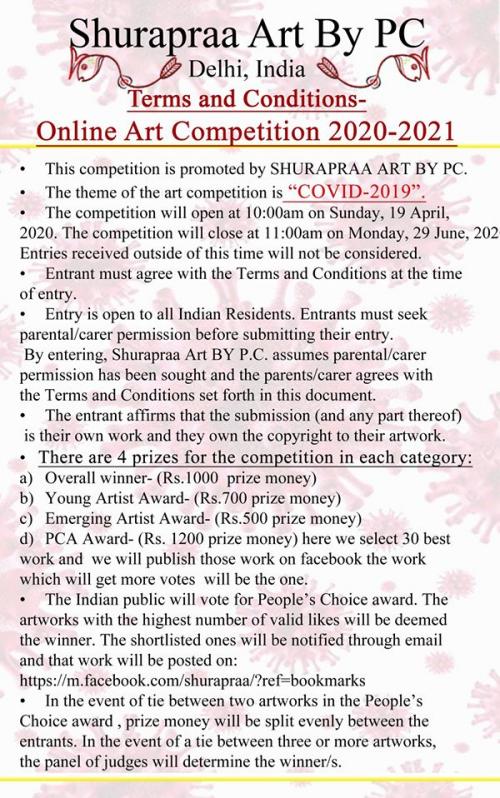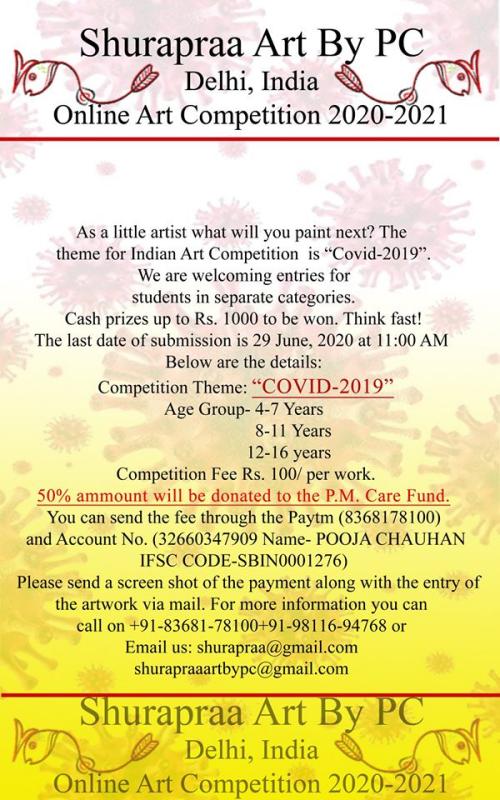 Shurapraa Art By PC Presents Online Art Competition 2020-21