Let's meet M.Mohamed Aydin Faiz, a very talented kid from i2 Global Pre School Thoraipakkam. His proud father M.Mohamed Arief has sent us his achievements recently.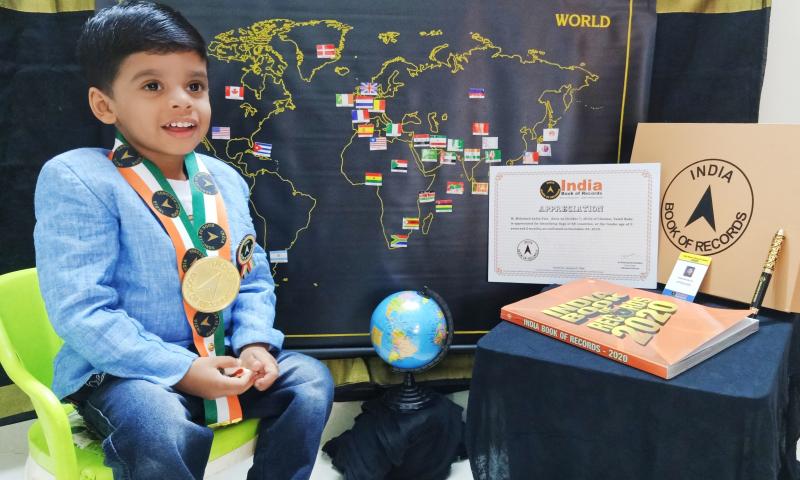 M.Mohamed Aydin Faiz is 3 years and 6 months old. He is studying pre-KG in i2 Global Pre School Thoraipakkam.
By the time, he completed 3 years we have found a special talent for him. He got tremendous Memory power so that he started identifying the countries flags. In December we found him identifying more than 60 countries flags. His talent was appreciated by the India Book of Records.

He didn't stop after this. He started reading words, phrases whatever he sees. So we put him in a Spelling Competition called Spellibrity conducted by his own School but open for all students from other schools.
Since the entry is only from L.K.G we have got special permission for him to compete with the LKG students. As a surprise, he won the 1st prize sharing with an LKG kid by reading all the words and phrases shown by the judges.
He didn't stop after this too. Now he is able to find 190 country flags. Adding to that he can recall more than 120 countries capitals and currencies too.
Congratulations & Wish You a Very Bright & Successful Future Mohamed Aydin Faiz !!