Kompete is one of a kind platform which aims to provide quality solutions to objectives through the medium of Competition.
Participate with hand drawn doodles to depict Unity in Diversity in India through culture, food, religion, fashion or any other aspect of the country!
Work needs to be sole and original work of art!
Give a Title to your Doodle!
Size of the artwork has to be A4 or A3
Any form or type of paper can be used.
Participants have to email the scanned copy of the artwork in jpeg/pdf format.
Email to be sent to talent@kompete.in
Email subject line should be 'Kreative The Doodle Art Competition – name of the participant'
Registration Deadline is 31st May 2020 23:55 pm
Registration fees: Rs.150 per person (For Details of Payment, visit the website listed below)
http://kompete.in/competition-detail/27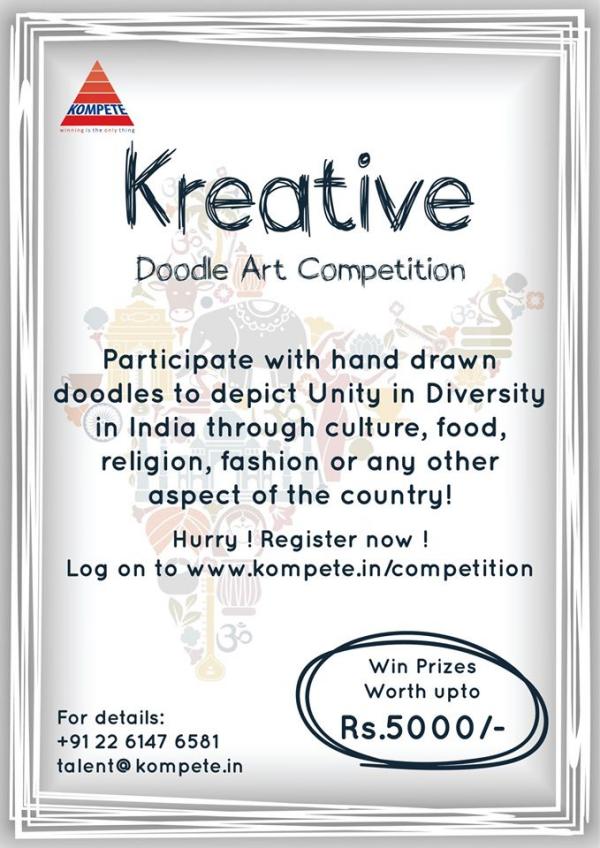 Kreative – The Doodle Art Competition!