Doodlewash art challenge is open to anyone who wants to participate with just watercolor painting, just drawing (ink, colored pencils, crayons, etc.!), or a lovely mix of both!
Simply add the hashtag #doodlewashApril2020 when you post on all of your social networks, and if you also use lovely watercolor add the #WorldWatercolorGroup hashtag as well so we can find you and link to your lovely watercolors!
Complete Details @ https://doodlewash.com/april-2020-art-challenge-wonderful-things/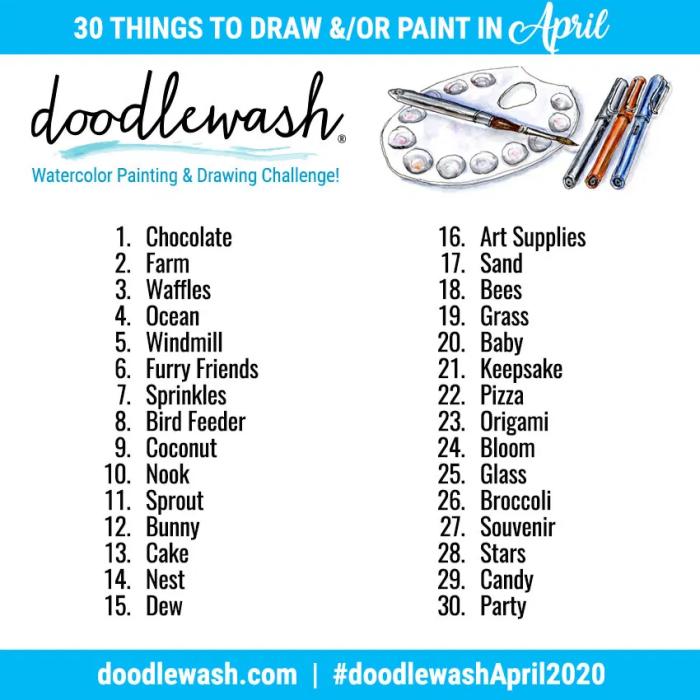 Doodlewash April 2020 ART CHALLENGE: Wonderful Things!