Art of living presents Online MEDHA YOGA LEVEL – 1
Age group – 13 to 18 Years
Want to utilize the lock down constructively for your teen?
This program is a lot of fun and inculcates values as well.
Benefits:
Clarity of Mind
Stress-free Living
Concentration
Sudarshan kriya
Fun Activities
Games
Improves Communication Skills
Only 3 days_ 2 Hrs every day
27th (Monday) to 29th (Wednesday) April* 2020
5 pm to 7 pm
The participant can attend it from the comfort of his/her home
Register ASAP on
https://bit.ly/omy14
For more Information Contact: 9500150603
Get a glimpse of the course here
Note: Zoom app is required on laptop or mobile to attend this course.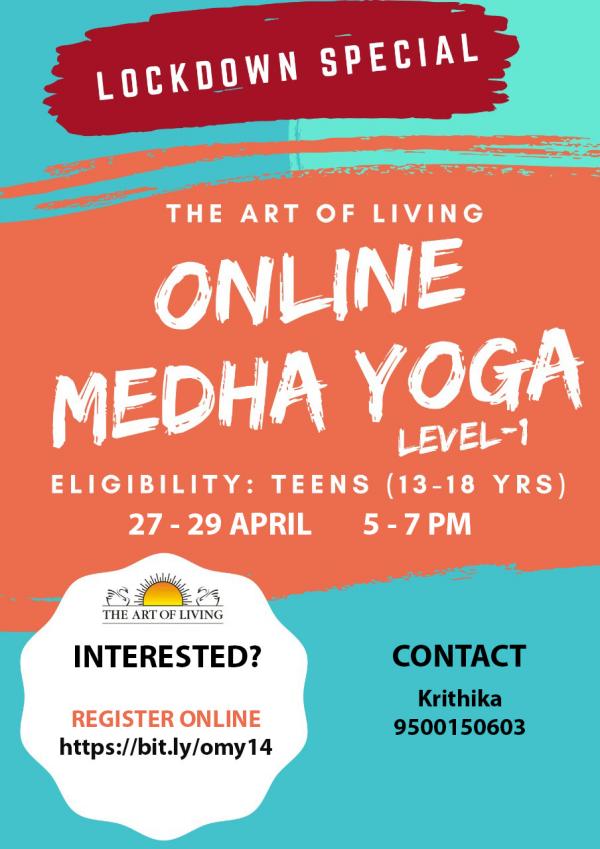 Art of living presents Online MEDHA YOGA LEVEL – 1