An Online Talent competition for 11-18 year old school students across India in dance and music.
The top 100 Young Artistes (Top 5 from each category) will perform live on a National Stage acknowledged and mentored by the Maestros and Judges. Young Artiste 2020 Awards and Scholarships will be presented.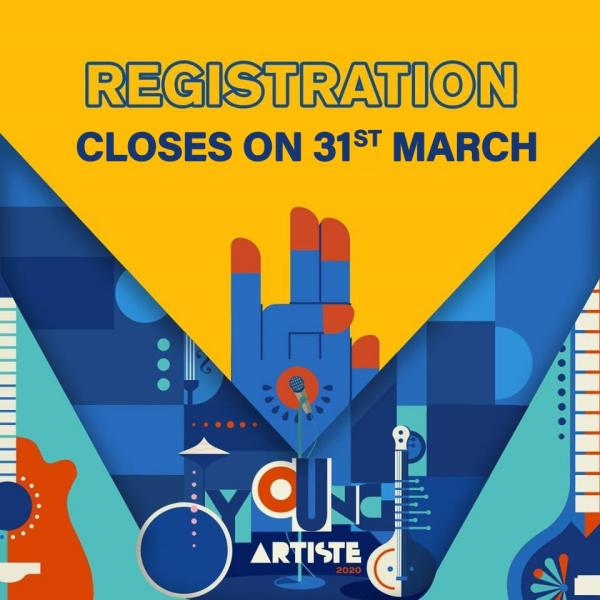 Categories :
Vocal
Carnatic Vocal
Hindustani Vocal
Instrumental
Tabla
Flute
Sitar & Sarod
Mridangam
Carnatic violin
Dance
Bharatanatyam
Odissi
Kathak
Videos of stage performances and home recordings allowed. Each video should represent an individual participant. No group entries allowed.
Young Artiste festival 2020 will take place in Bangalore.
Send your video entry on WhatsApp to +91 9513044491
For Complete Details : https://www.youngartiste.com/
Young Artiste 2020 | An Online Talent Competition for 11-18 years