Workshop for Mother's …..
A FREE INTERACTIVE SESSION FOR MOTHER'S AT NANNYKIDDIESWORLD ON 13/03/2020 (Friday).
Topic : "Child Psychology and Development" –
Child psychology deals not only with how children grow physically, but with their mental, emotional, and social development as well.
Child Psychology expert encompasses a wide range of topics, from the genetic influences on behavior to the social pressures on development.

COME ON AND GET YOUR DOUBTS CLEAR ABOUT YOUR KID IN THE SESSION AND CARRY A CRAFT DONE BY YOU FOR YOUR KID….
Call us and get a free Registration… 7550240433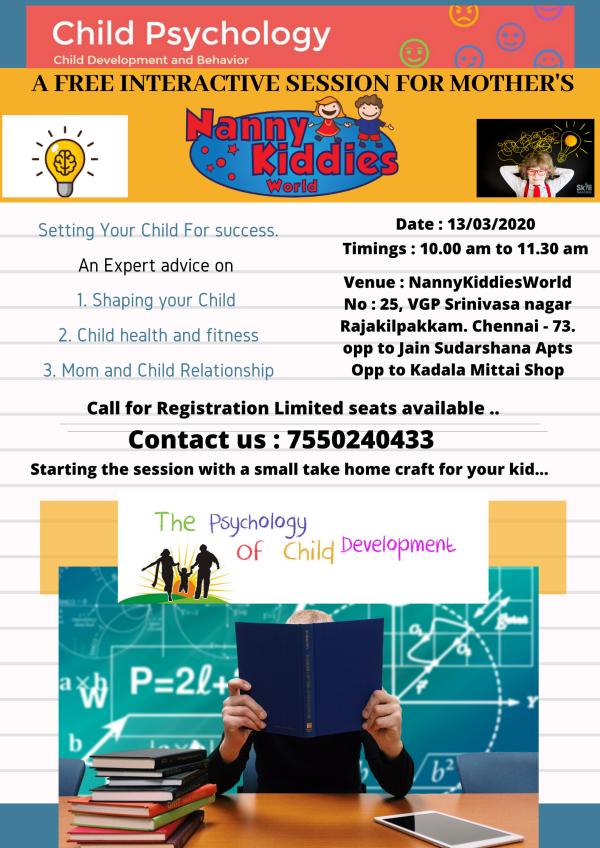 Workshop for Mother's on Child Psychology and Development