Drawing Competition titled "Let us Conserve Water Resources" to be conducted on 23rd February 2020 for school students.
During the 11th Anniversary of the Hepzibah Trust and the Hepzibah Institute of Heritage Conservation, a drawing competition for the school students is being conducted on 23rd February 2020.
The title of the drawing competition is "Let Us Preserve Ground Water".
The competition will be conducted at places like
Sundaram Matriculation School, Vallal Paari Street, M.G.R. Nagar, Chennai-600 078 (9381008253),
Kanchipuram district, Selaiyur, M.G.R. Nagar, Chennai-600 073 (7299205418).
Neyvasal, Tittakkudi taluk, Cuddalore district (6374293422),
Samaria St. John's Hr. Sec. School, Udangudi Road, Tisayanvilai,
TDTA Elementary School, Ittamozhi, Hepzibah Trust Branch Office in Vijayaachampadu (04637-278280/8300301607-7448911143) and in
Saravana's Artz Fusion, Koilpatti (9514719803).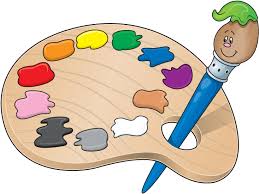 The drawing competition will be conducted for seven groups (LKG – UKG, 1-2, 3-4, 5-6, 7-8, 9-10 and 11-12) on 23rd February 2020, Sunday, from 10 am to 3.30 pm in the respective centers mentioned. Participants of the competition will be given only an A3 drawing sheet if they come with School ID cards. Paint, brushes and other tools should be brought by the participants. Nobody will be allowed to help the participants. Photos or pictures will not be allowed inside the hall. Time is 1 hour.
The winners of the competition will be informed through their mobile number or e-mail ids. If the details are not given by the participants, the information may kindly be got on or after Wednesday, the 4th March 2020 or telephoning to the representatives in the respective centres.
The prizes and certificates of participation will be given in the Anniversary functions held at Chennai and Vijayaachambadu at 4.00 pm on Sunday, 8th March 2020.
Participation certificates will be provided to all. For further details, the interested may contact in the above mentioned numbers.
Those who want to access through internet may contact the e-mail id drvjeyaraj@gmail.com; hepzihomeagedvapadu2017@gmail.com.
There will be an exhibition of the best drawings at Chennai and Vijayaachambadu on the 8th March 2020. Those who are interested to buy the drawings, they may do so after the programme is over on 8th.
Drawing Competition titled 'Let us Conserve Water Resources' on 23rd February 2020 for school students