Every woman has an artist in her that is revealed in simple touches: a rice flour rangoli, a well designed PowerPoint template, a perfectly coordinated outfit, or an elegant handmade card.
Are you interested in learning new art forms? Ology Women has a workshop on Warli art conducted by Warli art expert, Meenakshi Madan that will cover traditional Warli patterns and creating your contemporary Warli figures.
Venue: Wandering Artist, R A Puram
Workshop date: January 25, 2020
Time: 9:30 am to 1 pm
Fee: ₹ 750 onwards
Note: All materials will be provided.
For Booking : https://in.explara.com/e/warli-art-workshop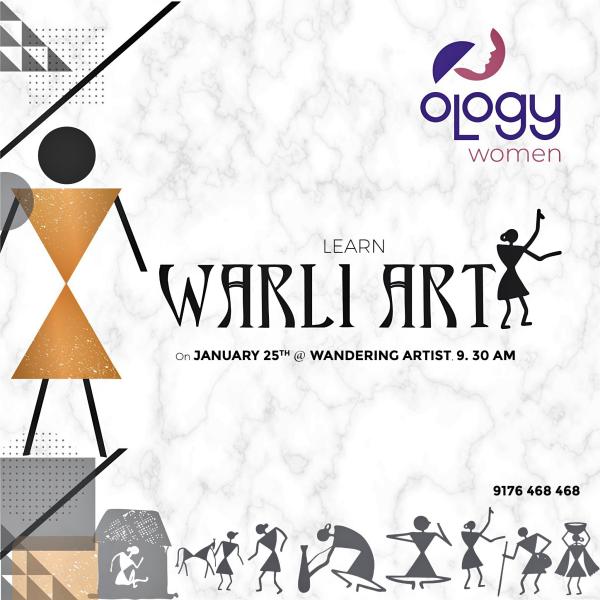 Warli Art Workshop for Women