Dear Ladies, its your time of the year to showcase the talent you are extremely good at! Pongal season is the most colorful of all and invite ladies of Chennai to bring a friend who resides at Porur or Ambattur and participate in Rangoli competition 2019!
Wait no further and call now at 9940021334 or 9840275385 to register for the 11th Jan 2020 event at Porur or Ambattur branch!
Registration closes by 4th Jan 2020 !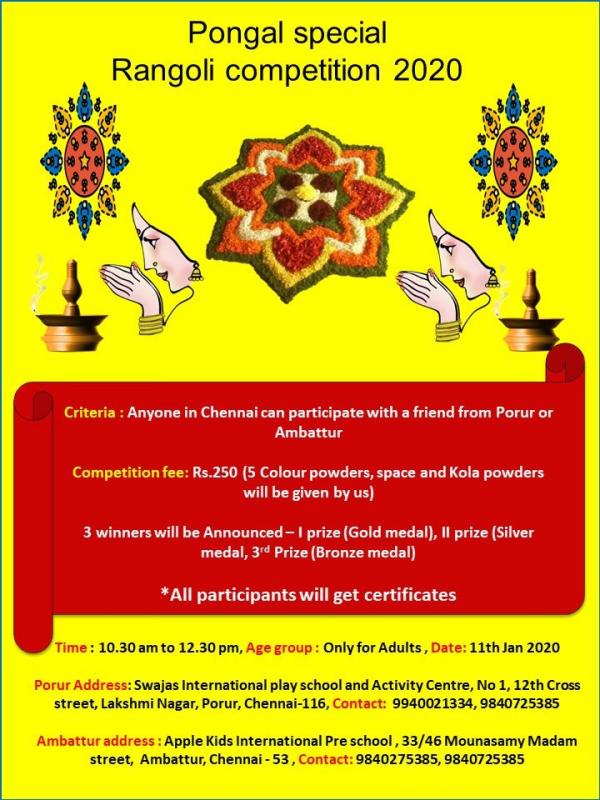 Pongal Rangoli competition 2019