Golesti Viticulture and Fruit Growing Museum launches the 10th edition of the international competition for drawing and painting with the theme "Fairy tales in my country", for young artists with maximum age of 19 years.
Reached at the 10th edition, the competition has enjoyed a wide echo throughout the world.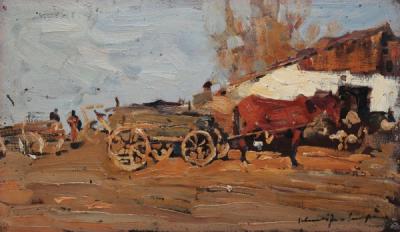 The requirements for application:
1). Maximum age: 19 years old, fulfilled until the end of 2020
2). Theme – Fairy tales in my country.
3). Identification texts: Every entry should carry the following information
in English and in Block Letters at the back of the painting /drawing 1 :
– First name
– Last name
– Girl or boy (sex)
– Date of birth
– Full postal address and e-mail address (street, city, no., country etc.)
– Artwork title with explaining text of the subject depicted in the painting
(at least two phrases).
– Mentor's name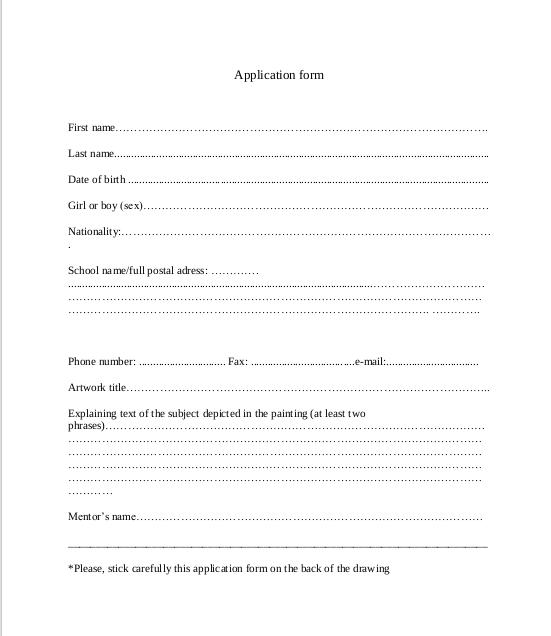 4). the size of each entry should not be less than 30 / 42 cm.
5). Permitted number of paintings which can participate in this
competition is unlimited. They should not be mounted/framed.
6). All packets should be pre-paid adequately, stamped and mailed directly
to reach:
MUZEUL GOLEŞTI, STR, RADU GOLESCU NR. 34, ORAŞ
ŞTEFĂNEŞTI, GOLEŞTI, JUD. ARGEŞ, COD: 117717, ROMÂNIA.
INTERNATIONAL PAINTING COMPETITION FOR CHILDREN –
GOLEŞTI
7). No entry will be returned.
The copyright owner can no longer use the work, for an unlimited period
and for the territory of Romania, clause agreed with the transferee and can
no longer transmit this right to another person. The copyright owner
authorizes the Golești Museum, free of charge, to use the work by:
reproduction, distribution, the rental or loan of the work, by any means
including the making it available to the public, so that it can be accessed at
any place and at any time individually by the public, the broadcasting of
the work, cable re transmission of the work and the production of
derivative works.
8). The last date for receipt is June 15, 2020 (stamped in your country).
9). Results will be announced until August 15, 2020. The winners will be
notified personally by mail or e-mail. Paintings will be judged by a
commission of experts (artists, art critics, curators, etc.).
10). The following prizes are offered:
– Grand Prize, Romanian category,
– Grand Prize, foreigners category;
– Prizes I, II, III, (medals) one for each age category: until 7 years old, 8 –
11 years old, 12 -15 years old, 16 – 19 years old and Honorable Mentions.
– Four special prizes "Goleşti Museum Medal" for each age category.
Contact:
Golesti Viticulture and Fruit Growing Museum, str. Radu Golescu, no. 34,
Stefanesti, Arges, code: 117717, Romania.
Tel: + 40 248 266364
Fax: +40 248 265148
e-mail: cmngolesti@yahoo.com
www.facebook.com/Muzeul Golesti