Reading and Handwriting Competition at NannyKiddiesWorl
(NKW) on 30th November 2019
Children are made readers on the laps of their parents.
It is books that are the key to the wide world; if you can't do anything else, read all that you can.
Handwriting is a spiritual designing, even though it appears by means of a material instrument
Looking at an opportunity in new ways that you can map the path of your kid. NKW opens a window of
opportunity, so shade them by participating you kids and explore the talent of Reading and Handwriting. All the best Kiddies !! You Always Rock !!
or
or
Call us to : 7550240433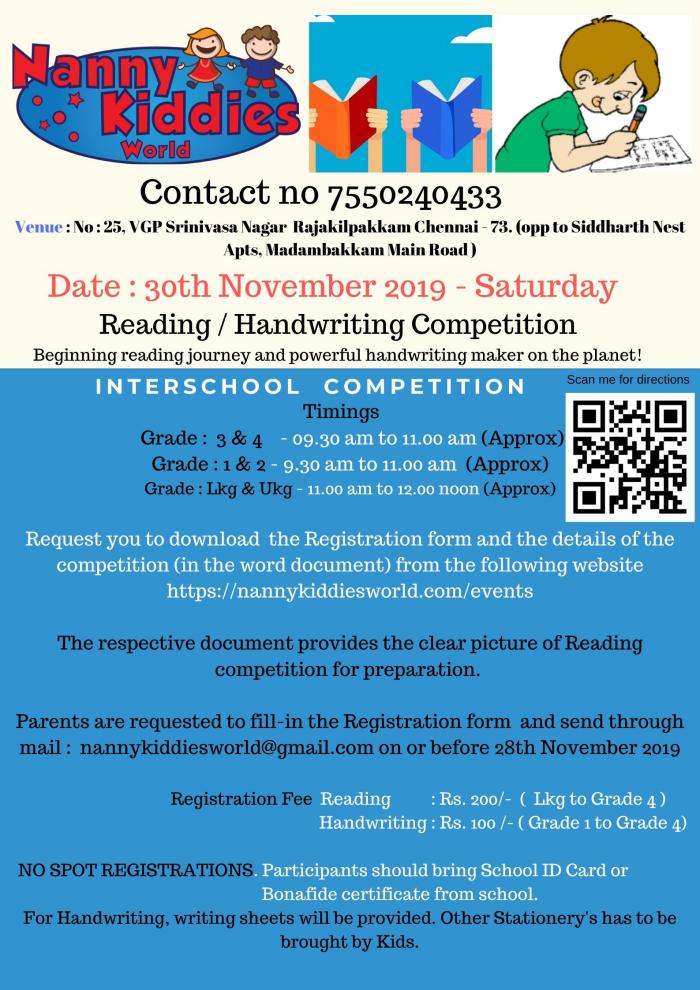 NKW – Reading and Handwriting Competition – 30th November 2019