Eye level vepery Children's Day contest is here !!! Win exciting prizes by taking part in our Eye Level Art contest '19.. Children can take part in colouring /drawing /painting contest based on their age..
Registration fee:
Eye level students -rs 50
Other students -rs 100
Date : November 23, 2019
Time : 2 to 5 pm
Please confirm the registration by filling the Google form..
For more details, please call or whatsApp us at +918925120590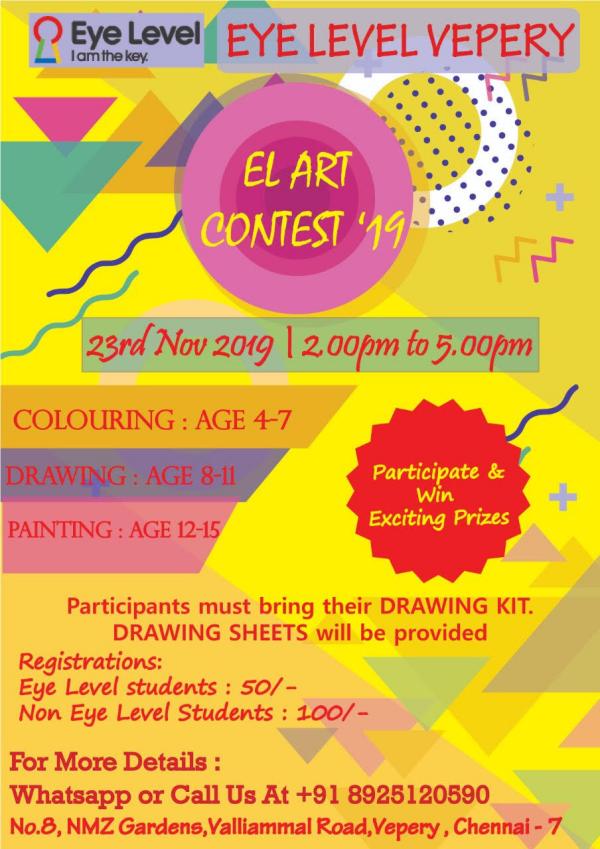 EL Art Contest 2019 at Vepery