S a m s k r i t h i K a l a K e n d r a m P r o u d l y p r e s e n t s
BHARATANATYAM COMPETITION
N u p u r a 2 0 1 9
D a t e : 9 N o v 2 0 1 9 ( S a t u r d a y )
T i m e : 8 : 3 0 A M o n w a r d s
V e n u e : L a k s h m i G i r i C o n v e n t i o n H a l l ,
( N e a r K a n c h i p u r a m S . M . S i l k s ) ,
N o r t h M a d a S t r e e t ,
M y l a p o r e , C h e n n a i – 6 0 0 0 0 4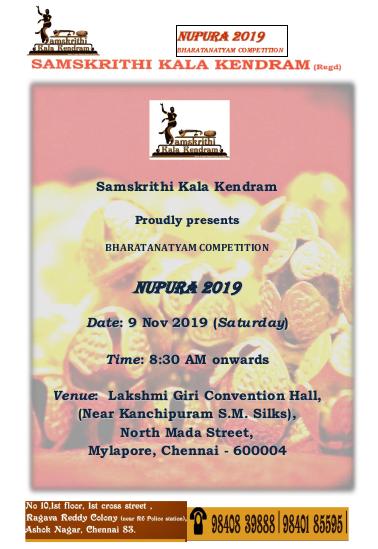 *The item/composition will be stopped at the end of the time limit.
*The registration fee for all the categories are as mentioned above and
should be transferred online to the account details provided in the form,
with due reference entered in the appropriate column.
*Incomplete application forms will be duly rejected without prior notice.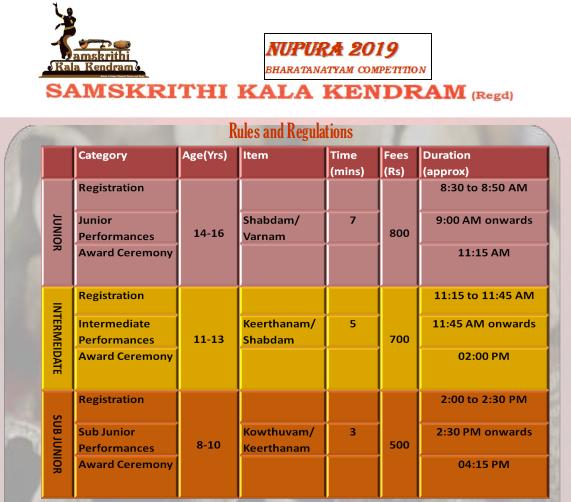 * Amount paid shall not be refunded at any cause.
•The age proof of the participant should be provided at the time of
registration at the venue.
• All the participants should arrive on-time for registration against
respective categories ( refer the above table for time window/duration )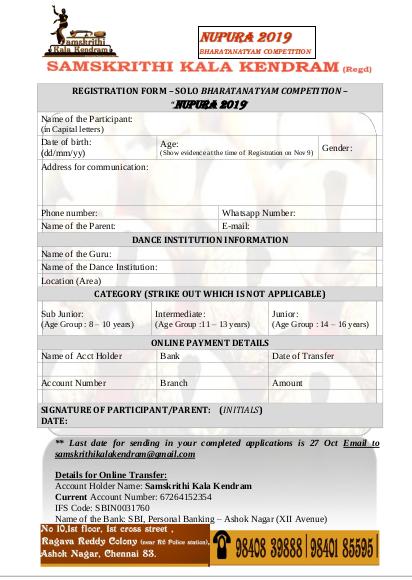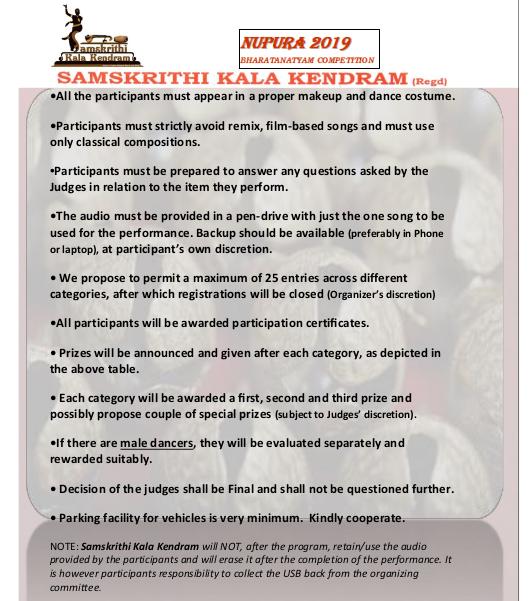 Samskrithi Kala Kendram – Bharatanatyam Competition (Nov 9 2019)- Nupura 2019