The Reach Cambridge scholarship essay competition is designed for academically excellent high school students aged between 15 and 17 years. Please note that this scholarship competition is not for application to the University of Cambridge.

The essay question for this year's scholarship competition is:
"What is the primary issue facing society today and what can we do to effect positive change in this area?"
Deadline : 17th November 2019.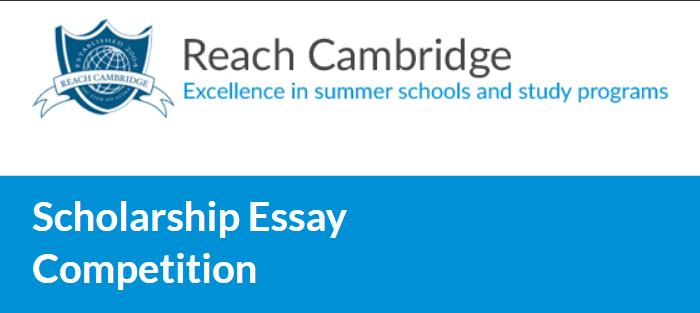 Applicants must be between the ages of 15 and 17 on 17th November 2019, and currently studying at high school.
The students must complete the essays independently – they must be original, non-plagiarized work.
MORE DETAILS : https://www.reachcambridge.com/scholarship-essay-competition
For Applying for the Essay Scholarship : http://www.reachcambridge.com/apply?scholarship=1