FREE ART WORKSHOP
Imagination is more important than knowledge.
Begin your child's holiday with a fun art & craft workshop completely free of cost! Brainekids & Chennai Arts School presents
‍ ‍ FREE ART WORKSHOP on 28 & 29 SEPTEMBER
Age: 6yrs +
Time: 10 am – 6 pm
Workshop details: Colouring, Drawing, Painting. Fun Art workshop (1-hour batches) with art instructors.
Cost: Free
Venue: Brainekids Playschool, Mugappair East.
No 8 Alex Street, Panneer Nagar, Mugappair East, Ch 37
Google map directions: bit.ly/brainekids.
Call: 8056215564 | 7448822099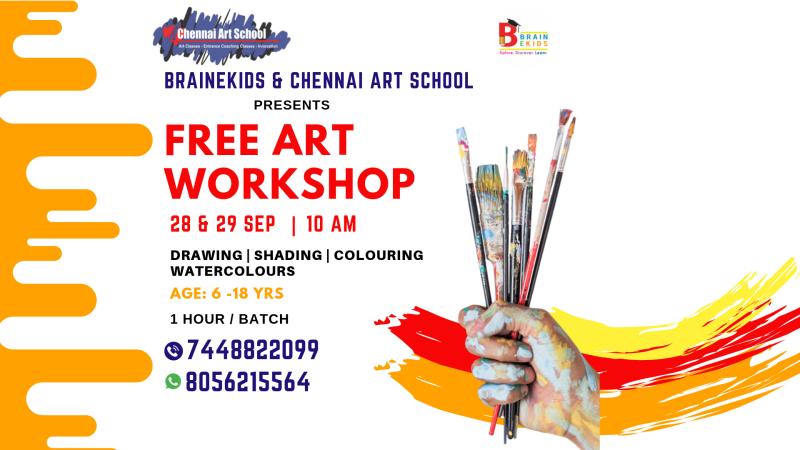 FREE ART WORKSHOP on 28 & 29 SEPTEMBER 2019