Summer Cool Camp starts from the age group 2 to 14 years.
Timing 10.00am to1.00pm for 15 days. Start from 22ndApril Activities like rhymes, phonics sounds, games/events, art &crafts, handwriting, needle work, cooking(fireless), English grammar, personality development, drawing, colouring, movie/cartoon club, clay modeling, dance-classic &western, yoga/zumba etc.
We have our very own set of programs structured for different levels. No matter the age or skill level. At KIDS NETWORK we ensure that all learning is practical, interactive, engaging and fun occupied. So please do avail this opportunity to your child and make their (holi) days happy apart from academic activities.
TIMING: 10.00AM TO 1.00PM.
DURATION: 15days
FEES: Starting from Rs.2000, for further details contact us.
CONTACT: 9841074472, 48559798
Email : kidsnetwork17@gmail.com
VENUE: KIDS NETWORK PLAY SCHOOL
No.4/3A, Ganga Nagar, Jafferkhan Pet, Chennai-83
(Behind Ashok Nagar Kasi Theatre, Near MGR
Nagar Police Station, Back of Sapthagiri Colony)
NOTE: (1) All in one pack
(2) No child will be compelled to do any activities
without their interest.
(3) Pre- Registration
(4)Children should bring their own needed materials.
(5) Should bring sufficient water and snacks.
(6) Should strictly follow the timings(drop as well as
pickup).
(7) Regular attendance is must.
(8) Registration fee will be refundable only if Kids
Network cancelled the event due to unavoidable
circumstances.
(9) Participant should bring their school ID.
(10) Parents are not allowed to be seated in the
campus.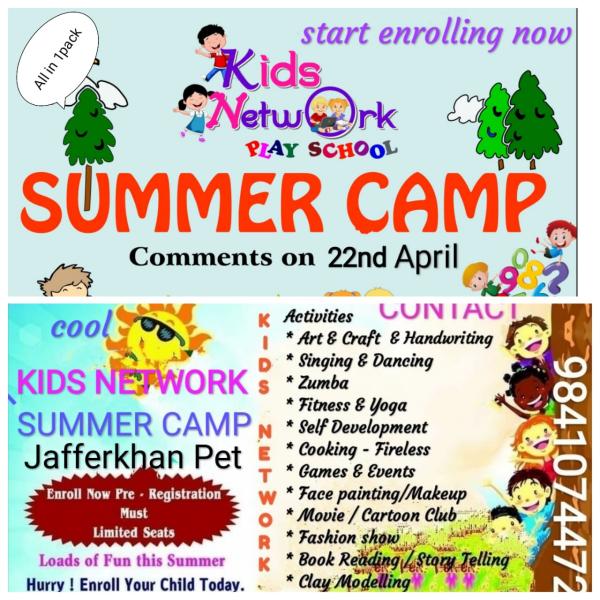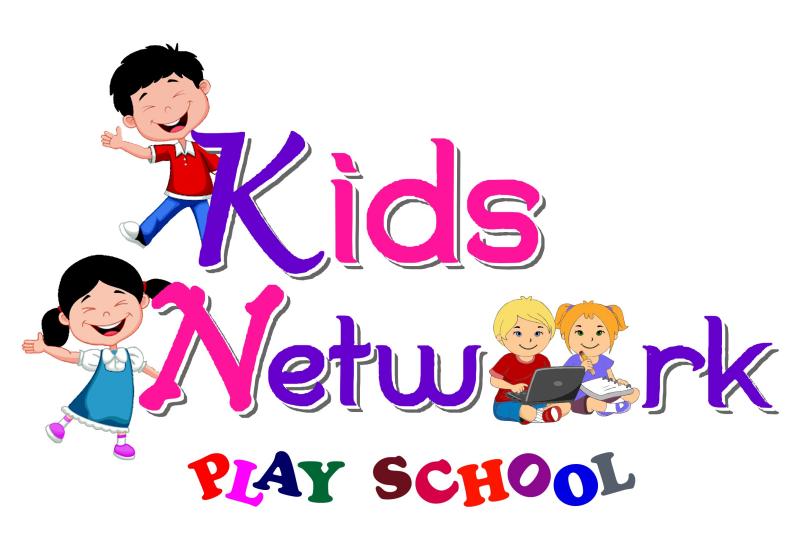 Summer Cool Camp 2019 – KIDS NETWORK