Dear all,
It's time for your little ones to have some fun during the vacations !!!!
"CHARMVILLE PRESCHOOL" has come up with a variety of exciting activities ranging from STORY TELLING, DANCE, MUSIC , ART & CRAFT, etc…. catering to various age groups.
So why wait!!!
Grab your opportunity and give your children between the age groups of 3 – 12 years a memorable summer vacation.
Contact us for further details :- 7550271689/ 90.
Address : #431, 23rd street Ashtalakshmi Nagar, Alapakkam, Chennai – 116.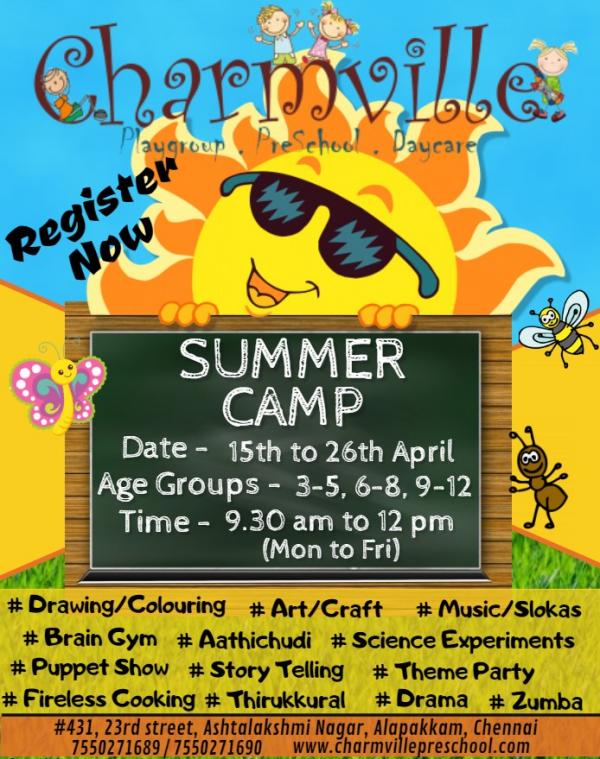 CHARMVILLE PRESCHOOL Summer Camp 2019