OJAS Eduland conducts half-day day workshop for school students.
Date : 9 Dec 2018, Sunday
Batch & Time: LKG to 6th std : 10 am – 1 pm
Workshop Name: Good Habits & Manners- Etiquette workshop
This is a half day workshop for school students that will help them to understand the need of Manners & Appropriate behaviours.
Topics Covered in the workshop:
• Respecting People
• Self-discipline
• Mobile Phone Etiquette
• Dining Etiquette
• Body Language
• Good Touch Vs Bad touch
Kindly enroll the children for the workshop & see them evolving in a better version.
Note: Refreshments will be provided.
Event Venue: Ojas Eduland, Z- 72(A), 5th Avenue, Anna Nagar west, Chennai – 40
Email: ojaseduland@gmail.com
Registration fee: Rs.800/- per participant.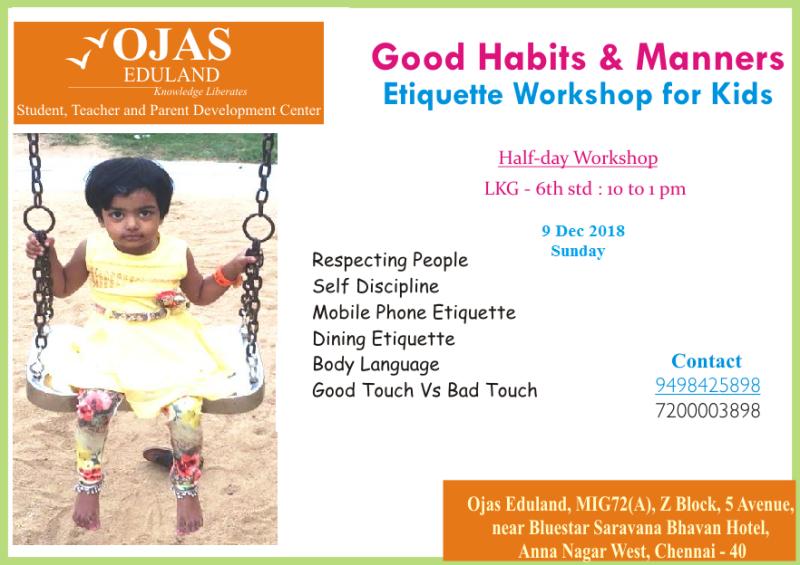 To register WhatsApp or SMS : 9498425898
Mobile: 7200003898 / 9498425898
Reference Links
https://ojaseduland.wordpress.com/
Regards
Team – Ojas Eduland