Empower Kids presents a five-day navrathri camp for kids of all ages. The objective of the camp is to help children understand the diversity of this amazing festival and tell them how it is celebrated differently in different parts of India.
We will do, through interactive story sessions, games, craft and more.
The camp will be held at Empower Kids, 9/4 Madanagopal Street, Off Abhiramapuram 3rd Street.
Fee is Rs 1000 for 5 days or Rs 300 per day (in case some children cannot attend all days).
For details, please call 6379679873.
Day 1 – Story about Maa Durga – Mahishasuramardhini. Some craft, games and sing along activities
Day 2 – Ramayana stories on the abduction of Sita that leads to the epic battle
Day 3 – Ramayana stories continue as kids learn about the burning of the effigies on Dasami day. Crafts and games
Day 4 – Stories about Krishna. Some fun crafts and games
Day 5 – More stories about Krishna. And a little bit of garbha dance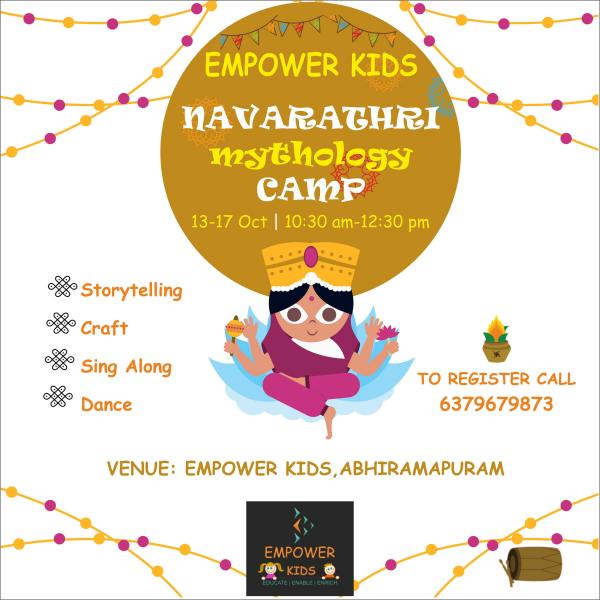 Navarathri Camp at Empower Kids