THE NAVARATHRI 'KOLU' – A TRADITION KEPT ALIVE @ VEDANTA ACADEMY, VANAGARAM
Navarathri is one of the most beautiful, pleasing and auspicious festival of our tradition.
The tiny tots of kindergarten and the students of Primary were dressed up in their traditional attire for the festive season of Navrathri. With the theme – My Bharath, The programme was inaugurated by placing the holy Kalash which imbibes the holy presence of the almighty followed by the lightning of lamp, chanting of slokas by the kids and the teachers.
A special song and a message on the need to celebrate Navarathri were addressed by the Principal, Mrs R Pratheepa. The lobby was decorated with the dolls, tastefully arranged in the form of 7 step Kolu, Navarathri charts,streamers along with beautiful Rangoli and diyas. The 10 days programme started with a special Dandiya Dance by the primary students.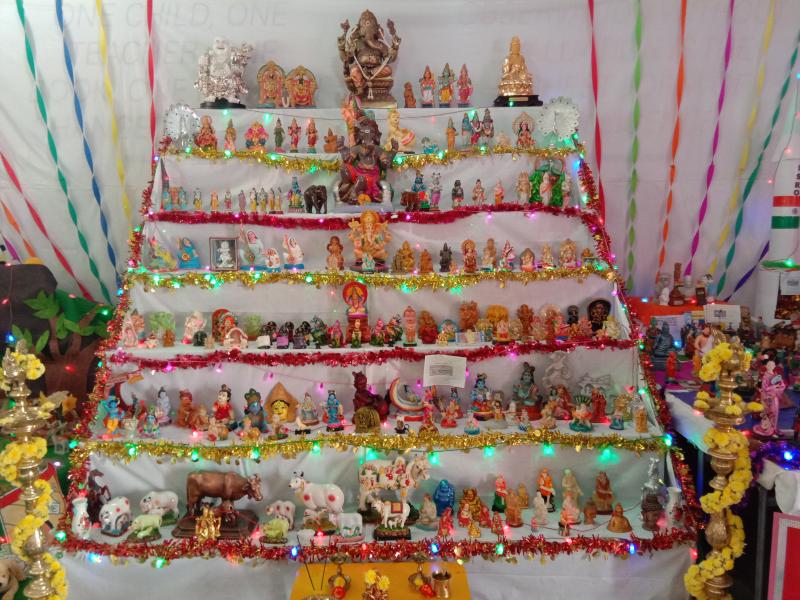 NAVARATHIRI CELEBRATION @ VEDANTA ACADEMY