"JAIGOPAL GARODIA" MEMORIAL OPEN RAPID CHESS TOURNAMENT FOR SCHOOL CHILDREN
On
8th & 9th September 2018.
We adore your enthusiastic co-operation and participation in the event. Prospectus with Entry Forms of the tournament is enclosed.
The duly filled in Entry Forms must reach our school / academy on or before 05.09.2018. (Xerox Copies of the Entry Form may also be used).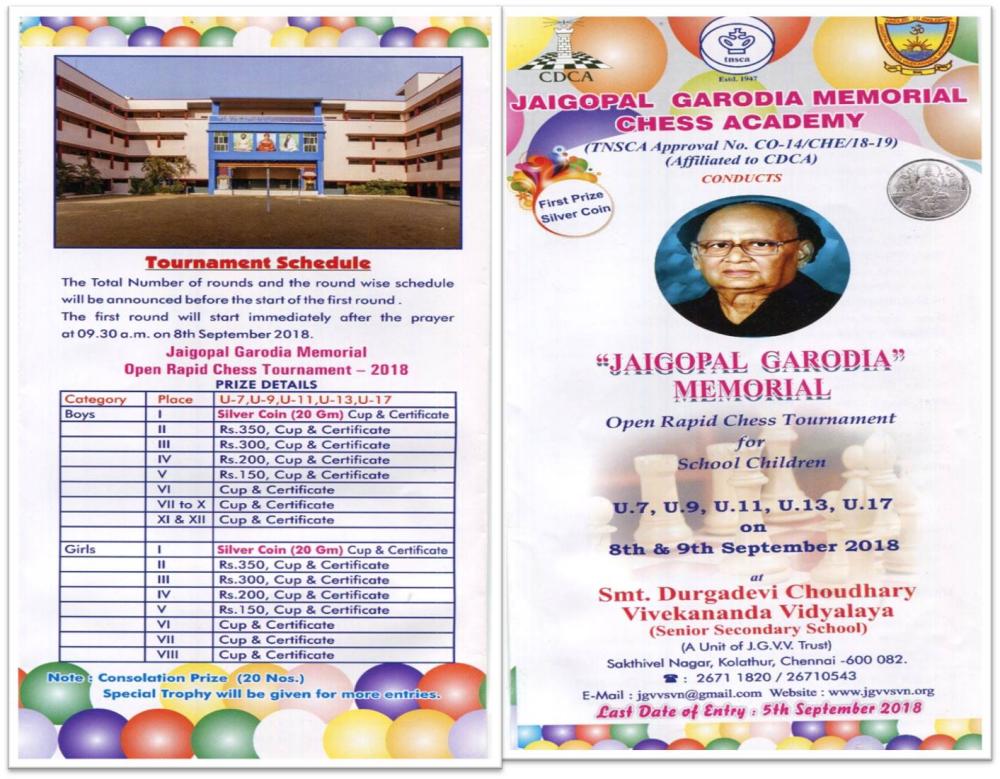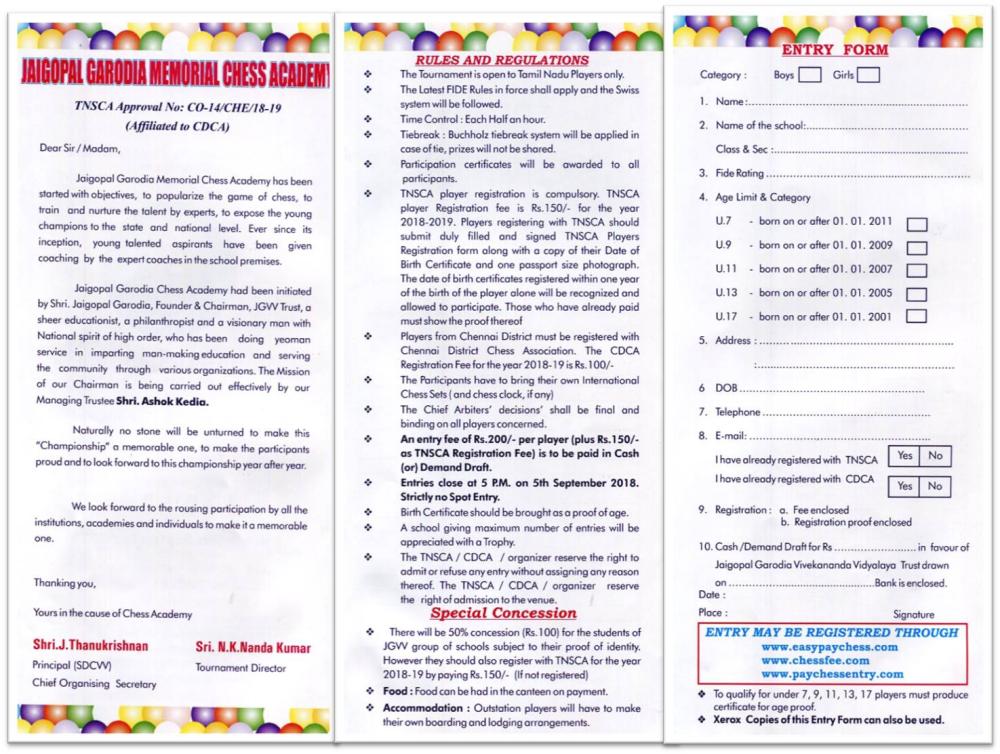 "JAIGOPAL GARODIA" MEMORIAL OPEN RAPID CHESS TOURNAMENT FOR SCHOOL CHILDREN