Fun With MagicBox is a unique variety of event initiated by MagicBox Animation, to load traditional values into kids in a fun and entertaining method.
This Krishna Jayanthi special event on the 25th of August 2018, is a chance for your kids artistic talent to shine through the colours of Krishna. Right from 9:30 am to 1:30pm.
Come with your favourite art tools and splash the colours across the images and showcase your creativity. Prizes await those outstanding colouring talent.
For more details contact @ 8939993992
Participants will need to bring their own colouring materials
• All participants must register prior to participating in the contest. Contest is open to categories LKG, UKG, 1, 2, 3 & 4
• All participants may register online or on spot and proceed with the competition.
• Results will be announced on or before 31st August 2018
• The decision of MagicBox about the winners will be final and binding. No correspondence in any matter will be entertained.
For More Details and Registration: https://www.magicbox.co.in/events-1/fun-with-magicbox-krishna-jayanthi-special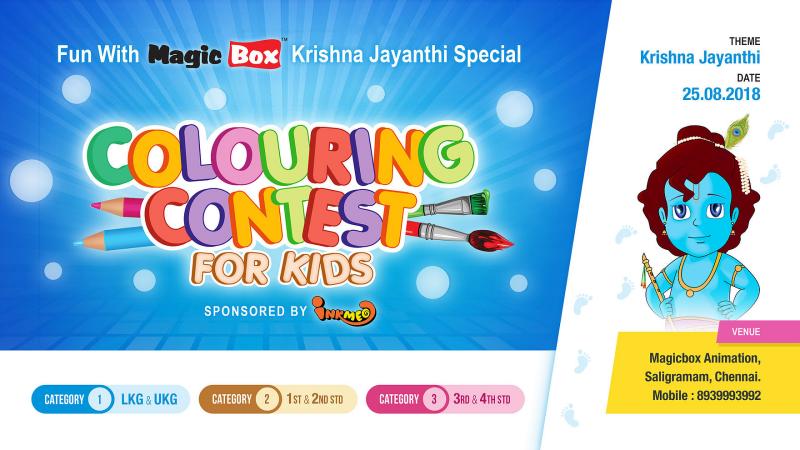 Krishna Jayanthi Special – Interschool Colouring Competition