Arise 'n' Shine International Anna Nagar East proudly presents "Family Fun Fair", a carnival for the whole family to be held on a Saturday, June 9th at 10am.
This event is an opportunity for children and their families to meet other families and enjoy a day filled with fun, laughter, and memories.
A spectacular array of events awaits you all! We have a series of exciting events: Gaming, Craft Making, Activity Room, Lucky Draw, Photo Booth, Tattoo Corner, and Cooking Contest!
We welcome all families with children below 6 years to join us and be a part of the fun!
Call 9840570309 for FREE REGISTRATION!
Venue: Arise 'n' Shine International Preschool Anna Nagar East Center ( Near Tower Park)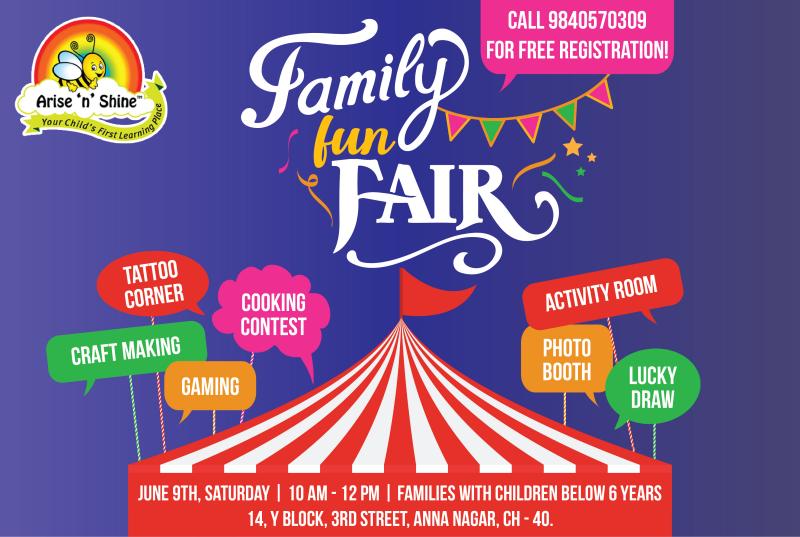 Family Fun Fair at Anna Nagar on June 9, 2018