All India Colouring & Handwriting Competition 2018 by Rainbow Art Centre, Bhavnagar, Gujarat.
Dates for Sending Entries : Between 15th August 2018 and 10th October 2018.
The competitions are open to all, but through their institutions only. Minimum 30 entries are to be sent from an institution.
Results Announcement will be on 30th November 2018.
For More details on the competition, Entry Forms, Pictures for Colouring for each category , visit : http://rainbowartgujarat.blogspot.in/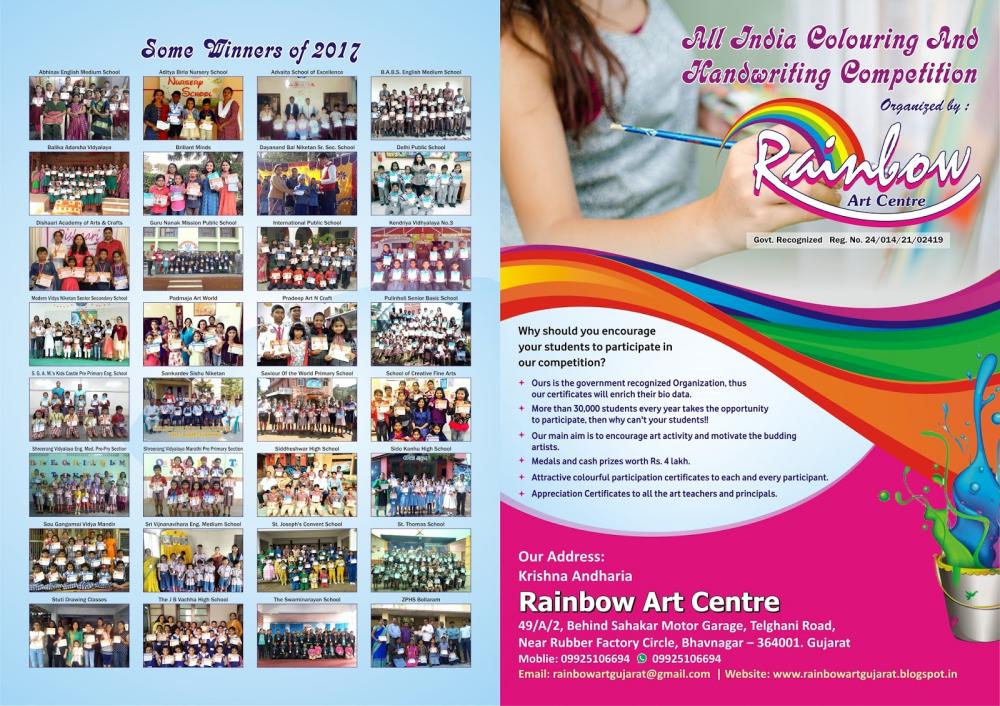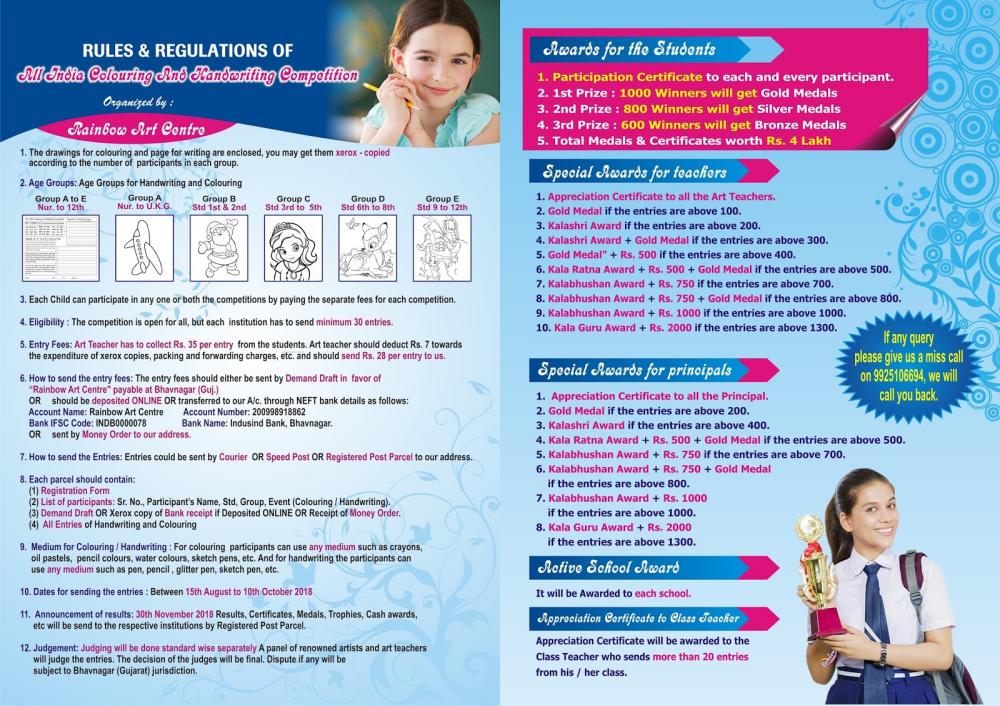 All India Colouring & Handwriting Competition 2018 by Rainbow Art Centre, Gujarat