Competition for Kids on 25th March 2018.
Event Date 25th March Sunday
Last date for registration: 23rd March Friday.
Call. 9092418559, 9884912146
Venue:
Apple Kids
60, Cher and Street
Paris Nagar
Jafferkhanpet
Chennai -87.
NEAR KASI THEATRE BRIDGE
Registration fee. 100/-each
For all participants they will receive a medal along with the certificate.
Competition.
Fancy dress
Coloring
Drawing.
Ages from. 1.5 to 5th std.
Batch details
Junior 1-Age 1.5 to Pre. Kg.
Junior 2-L.K.G. And U. K. G
Senior 1- 1st & 2nd std
Senior 2-3rd to 5th std.
Fancy dress for Junior 1 & 2, Senior 1
Coloring
Junior 2
Senior 1 & 2
Drawing
Junior – 2
Senior 1 & 2
Balambikai
Sparkling Stars Event organizers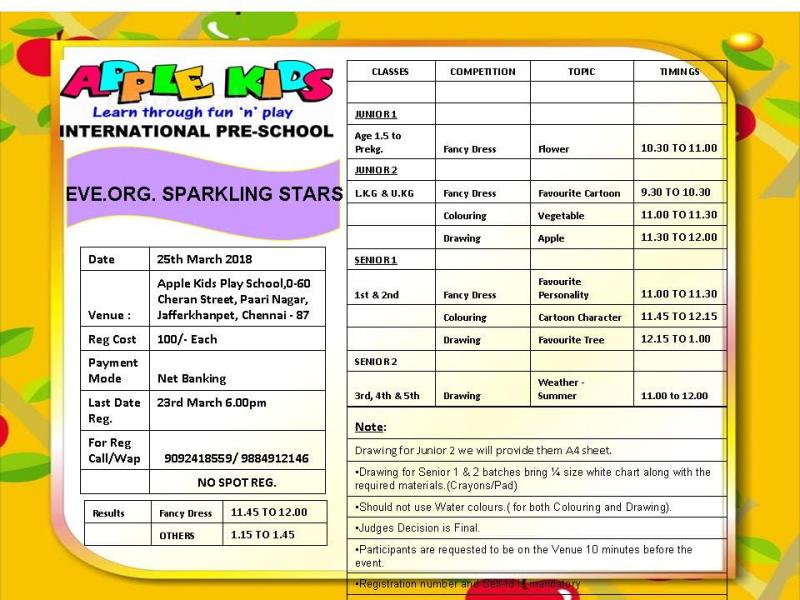 Competition for Kids on 25th March 2018