After the Egg Drop Challenge & Marble Run, Infinite Engineers is back with the all new Kappal Vidalam Vaanga!! we are calling out to all the little captains and sailors to join us and build your very own boats
How many of today's children make paper boats and set sail in rainy days???
Give your kids the happiness of building boats and let them sail for the next rain Learnings
The science behind Shape of boats
Introduction to archimedes principle
Why a metal coin sinks and a metal boat floats?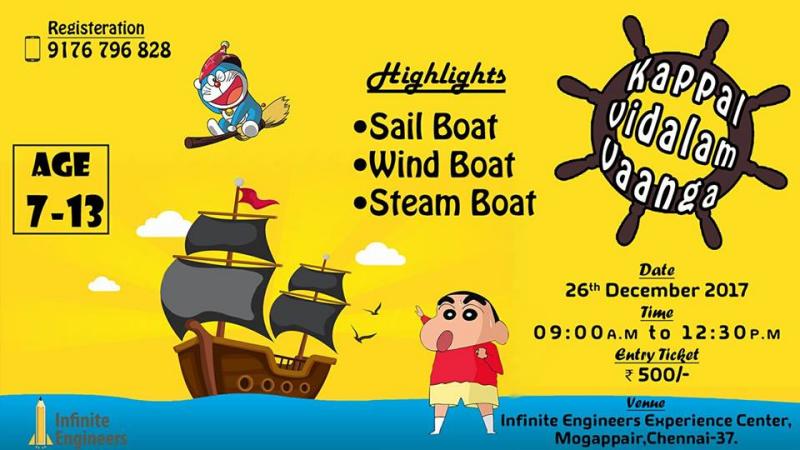 Boat Making Workshop For kids of age 7-13