The Biggest Drawing and Painting Competition, "Art Carnival 2017" is running now in Nursery and Schools across Bangalore.
Winners will be awarded with Gold, Silver and Bronze Medals and many more exciting prizes.
First round of league competition will be from 1st September to 30th November 2017 in their own schools. Finals wiil be held on 2nd & 3rd December 2017. Prize distribution event for the winners will be on 17th December 2017 @ 5pm ( Final Event, and Prize Distribution Venues will be announced later).
Please collect the Entry forms from the school management where your children are studying or click on this link for online registration http//thebestgurukul.com/events/ .
Entry fee is Rs 100/- per Child. Encourage the creativity among your children. Save Art, Grow Artists . For more details Email at: events@thebestgurukul.com
Website : http://thebestgurukul.com/events/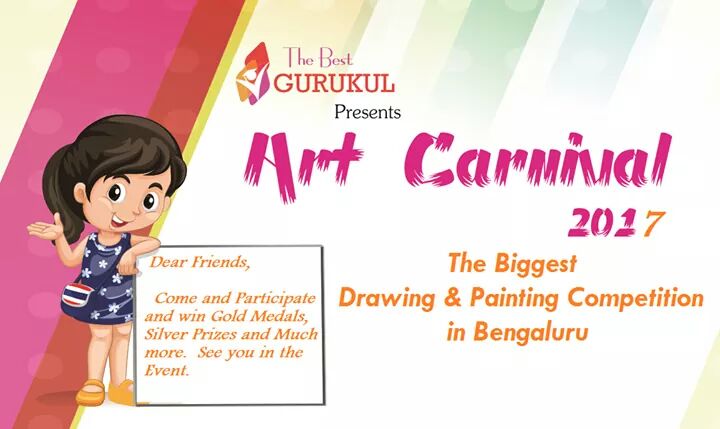 Art Carnival 2017 in Bangalore by The Best Gurukul