5th Edition of the Kidovators Creativity Olympiad : The Erehwon Challenge 2017.
Kidovators is India's Biggest Olympiad with the ambition of building an ecosystem that enables over a million students to perform at their creative best over the next
decade in order to make them a successful human resource that fuels India's national
growth. The program is brought to schools & educational institutes across India by
GyanLab and Erehwon Innovation Consulting.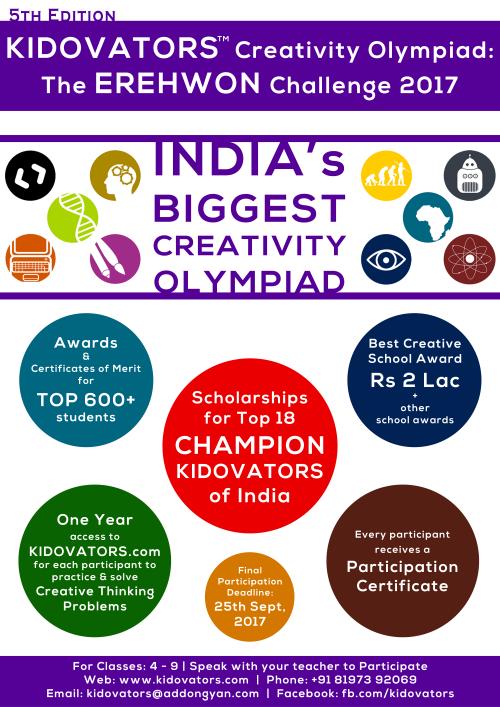 Kidovators 2017 School Brochure
Kidovators 2017 will have 3 Rounds : School Round, Regional Round and Grand Finale.
More details available in the information brochure
Find all downloads, forms, participation criteria, school forms, student registration form HERE
Kidovators 2017 Creativity Olympiad