My Click My Pick Online Photography Contest for School Kids and Parents.
There are 4 categories for this contest and each category has a specific theme as mentioned below:
a) Upto Class V: Colours of Life
b) Classes VI-VIII: Wonders of Nature
c) Classes IX-XII: Spirit of Life
d) Moms and Dads: Crazy Kids
Register free & participate in this contest by uploading a photograph.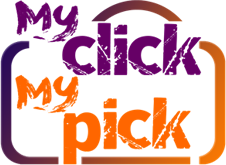 For the first 3 categories, the photographs should be clicked by students of that class category. For the last category, the photographs should have kid's pictures taken by the parents.
There are more than 500 awards across different categories. To know more about the awards : https://www.olympiadsuccess.com/my-click-my-pick/awards
Find all details of this online photography contest : https://www.olympiadsuccess.com/my-click-my-pick/
My Click My Pick Online Photography Contest for School Kids