Catalyst provides a Platform to EXPRESS Your Talent through various contests like Drawing, Coloring, Art from Waste, Fancy Dress, Mom & Me, Word Building, Unscramble and Extempore for Children aged 3 years and above on October 16th. All the events were planned according to our motto – "Preparing for the Unprepared". Join us for the wonderful event – Powered by "Inthel" and win exciting prizes by filling the registration forms online at http://tinyurl.com/hfzdxm6.
To know more: 9789976653 / 9962412496 / catalyst.transform@yahoo.com.
Facebook Page: Transformationstartshere.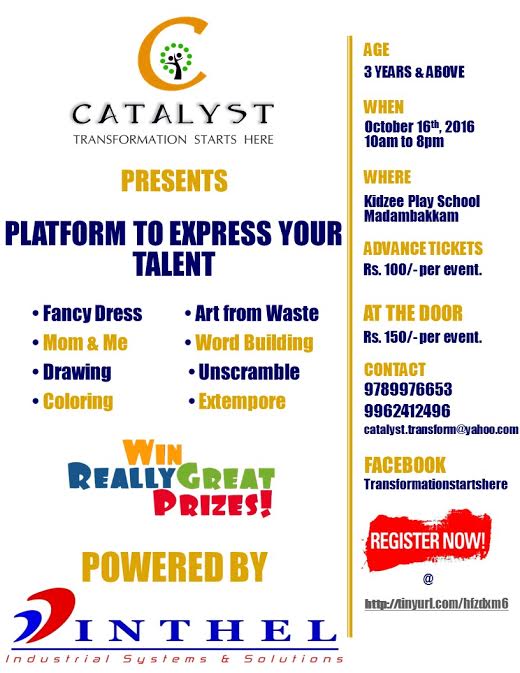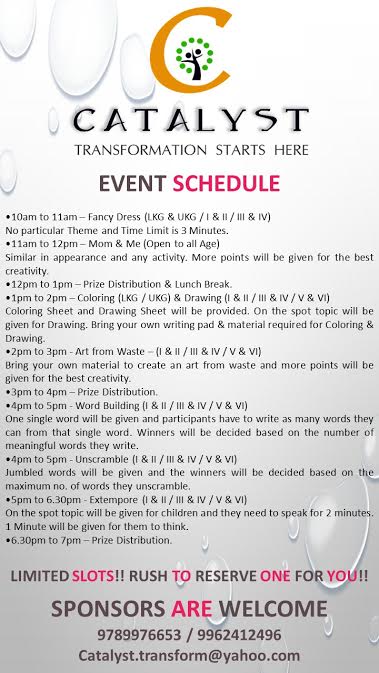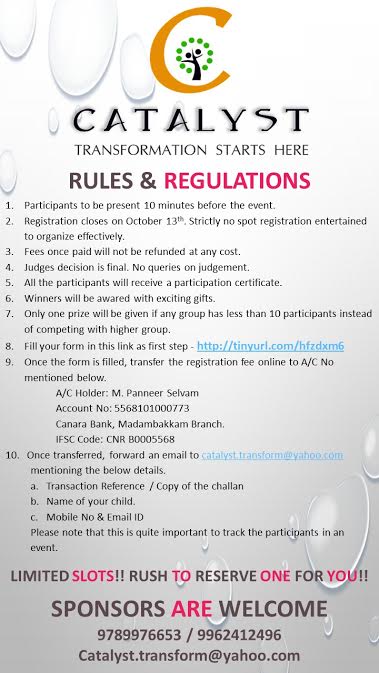 Platform to EXPRESS Your Talent by Catalyst