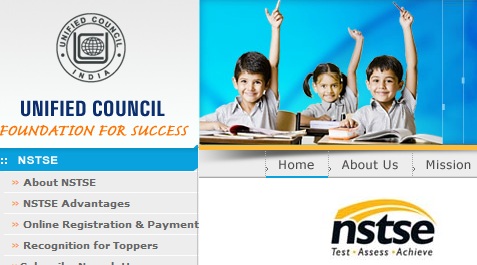 National Level Science Talent Search Examination (NSTSE) conducted by Unified Council,Hyderabad.
NSTSE is a diagnostic test which helps students improve their overall learning ability and educational performance.
Details of the NSTSE Exam : http://www.unifiedcouncil.com/what_is_nstse.aspx
Online Registration Facility is available in the website for individual students as well as schools.
There will be a different Question Paper for each class (Maths, Science, and General Questions). All the questions are objective-type with no negative marking for wrong answers. Duration of the examination for all classes 90 minutes.
NSTSE is based on the CBSE syllabus. 85% of the Syllabus considered for setting the NSTSE Question Paper. NSTSE Question Papers are also suitable for Students of ICSE/ISC and Various State Board/Matriculation Syllabi.
National Level Science Talent Search Examination (NSTSE) by Unified Council