Boom Essays Writing Contest.
The purpose of this essay writing contest is to inspire writers from all around the world to showcase new, fresh, and original perspective.
Site: http://boomessays.com/writing-contests
All entries must be sent between July 13th 2016 – February 20th 2017. The results will be announced on March 1, 2017.
Prizes
There will be three prizes available for the best writers:
First prize: $2000
Second prize: $1500
Third prize: $1000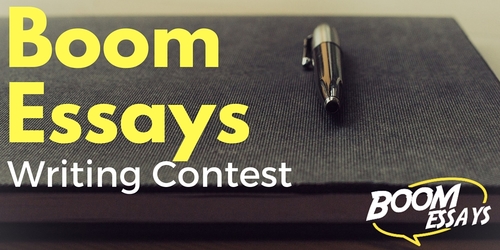 Boom Essays Writing Contest