MY CLEAN INDIA – Inter School Drawing Competition



The Justice Mohan Children's University is a 1st conceptual university of Asia Pacific, which grows and thrives on the quality of its relationships. The relationships always have a dual focus: creating opportunities for children's learning based on our core principles and creating a 'win – winship'; for all partners involved.
The Justice Mohan Children's University partnered with Ministry of Urban development, Government of India, announced Inter School drawing competition to
make more awareness about "SWACHH BHARAT ABHIYAN" among the school students.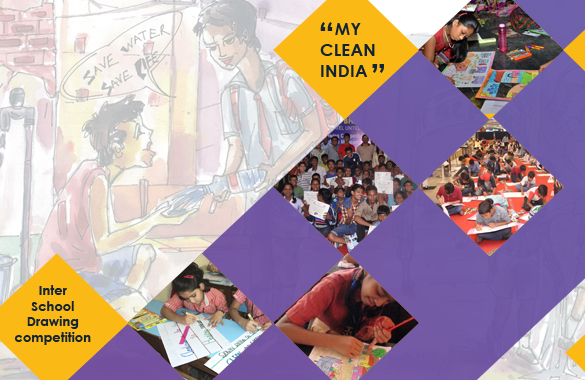 JMCU inviting entries from the students from various schools all over Tamilnadu for
taking part in the art-drawing contest.
| Category | Std | Topics |
| --- | --- | --- |
| A | Ist Std – IIIrd Std | MY CLASS ROOM - (A4 Chart, use only Pencil & Crayons) |
| B | IVth Std – VIth Std | MY VILLAGE / TOWN – (A3 Chart, any painting materials) |
| C | VIIst Std – IXth Std | RIVER REJUVENATION – (A3 Chart, any painting materials) |
For Individual Registration can register VIA Meraevents or Call – 8148148089
Procedure:
 Step 1: Complete your registration here.
 Step 2: JMCU will allot the registration number for the students and the same will be informed to the schools for any further communication.
 Step 3: Student can attend the 1st level of competition from their home itself.
 Step 4: The drawing sheet to be packed and have to sent to the project centre for selection.
 Step 5: The drawing sheets will be validated by Jury committee appointed by JMCU.
 Step 6: Result will be announced via mail for final participation on or before 27th of July 2016.
 Step 8: Finals will be held at Chennai, on 31st of July 2016.
 Step 9: On the Same day, results will be declared and prize distribution will start from 4pm onwards
 Note: Participation certificate will be given after completion of FINALS for individual registration only.
Registration: http://www.meraevents.com/event/my-clean-india
MY CLEAN INDIA-Inter School Drawing Competition