Happy cow is Evams 3 yr old children education division which seeks to encourage and promote communication and performance skills to enable and equip children to be
children to be successful in the contemporary world. Our workshops combine a host of interactive games and activities that help teach character building , team building , creative thinking and much more.
Brainekids an innovative preschool since 2010 in Mogappair combines learning with fun and allows children to explore , create and learn. Both Brainekids and Evam are partnering this summer to conduct an exciting workshop for your child at Mogappair.
Days – Ten days from May 9/5/16 to 21/5/16.
The workshop will end with a show for parents on 21/5/16.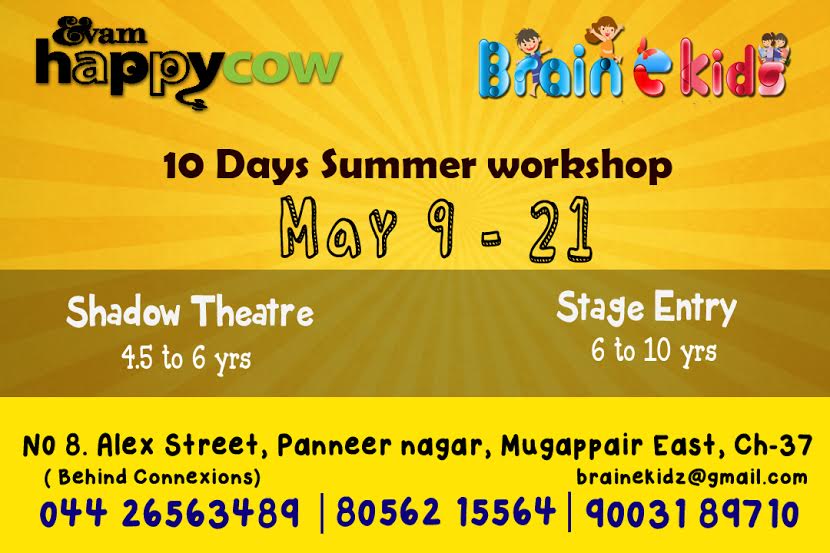 Register your place by contacting Brainekids – 26563489 / 8056215564 / 9003189710 before 7/5/16.
Evam Kids thetre workshop at Brainekids Mogappair