About SummerUtsav – Bangalore's Most Exciting Summer Camp 2016
We have been conducting Science and Robotics Fun Clubs for kids since 2010. Our innovative workshops help kids understand science in a fun way using hands on activities related to their curriculum.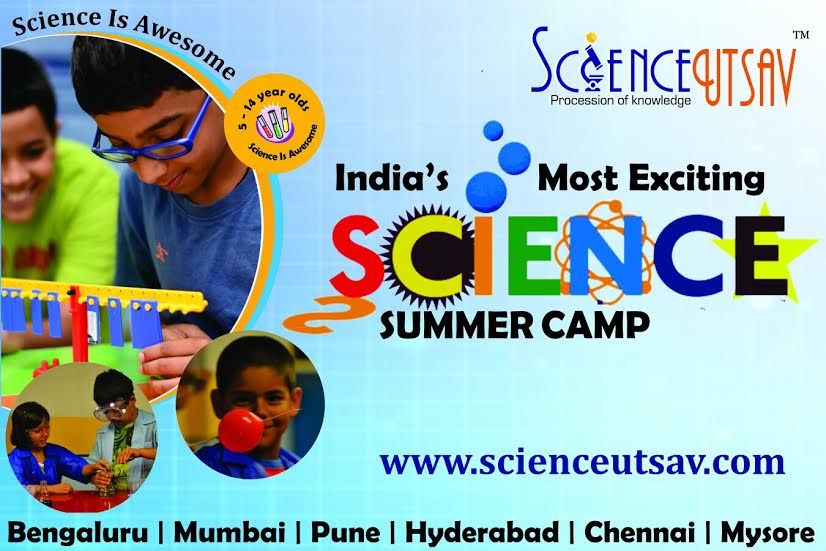 ScienceUtsav s summer camps since the last 5 years have been hugely popular and we have conducted workshops in more than 40 centers last year.
It is our pleasure to introduce some innovative offerings this year too.
Please download the brochure of summer camp to know about our workshops and topics.
Brouchure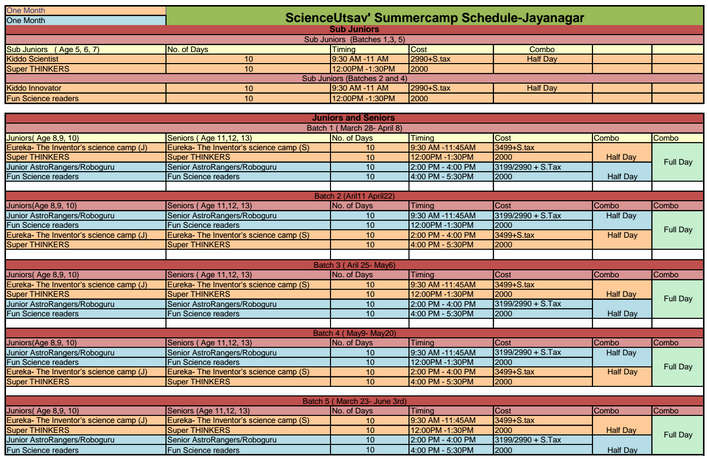 ​A​bout ScienceUtsav:
ScienceUtsav is a Edutainment Program for children of age 05 to 14 years. We strive to create an interactive learning platform for the participants through hands-on activities, science experiments, fun projects, science games, puzzles, science expeditions, role plays and other innovative pedagogy techniques. We believe that "practicality is everything"!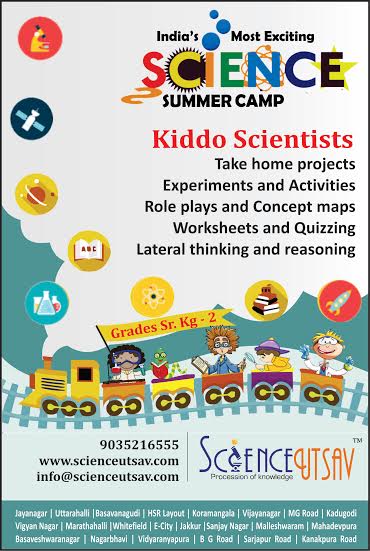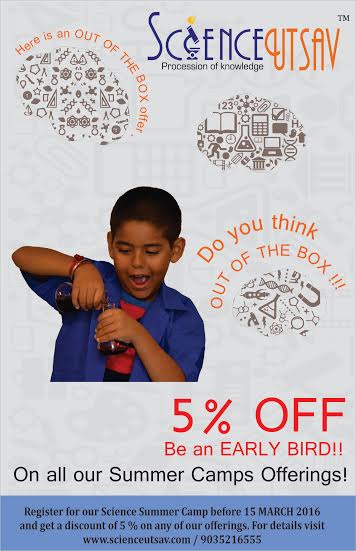 Website : http://www.scienceutsav.com/
Facebook: https://www.facebook.com/ScienceUtsav
Supreetha Juliet Gonsalves
VP-Marketing
+91 9035216333
bangalore@scienceutsav.com
bangalore.scienceutsav@gmail.com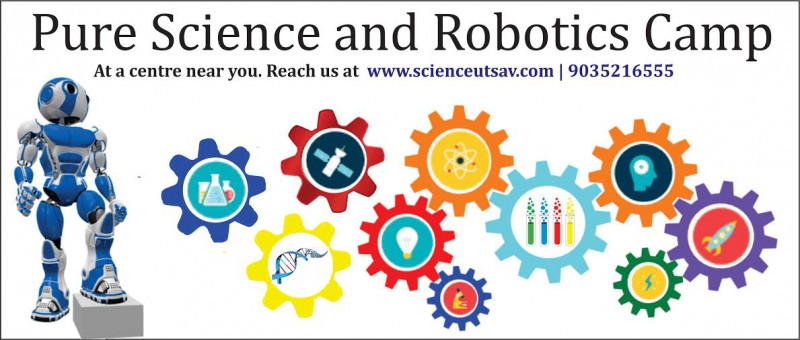 Bangalore's Most exciting Summer Camp 2016 – ScienceUtsav