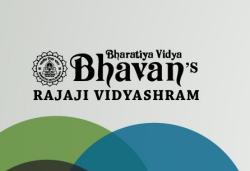 Bhavan's Rajaji Vidyashram, Kilpauk Registration forms for LKG 2016-17 will appear in THE HINDU Educational column on 7.2.2016.
Forms will be available online on 8th and 9th February, 2016.
Children born in the year 2012 alone are eligible for admission.
More Details at : http://www.bvbchennai.org/AdmissionInstructions
School Address:
Bhavan's Rajaji Vidyashram
"Bhavani Campus",
No. 6, Kilpauk Gardern Road,
Kilpauk, Chennai 600 010.
Phone: 91-44-2644 2823/2168.
Bhavan's Rajaji Vidyashram, Kilpauk LKG Admission 2016-17