Children in the ages of 4 to 14 years can participate in the Tinkles New Writer's Hunt.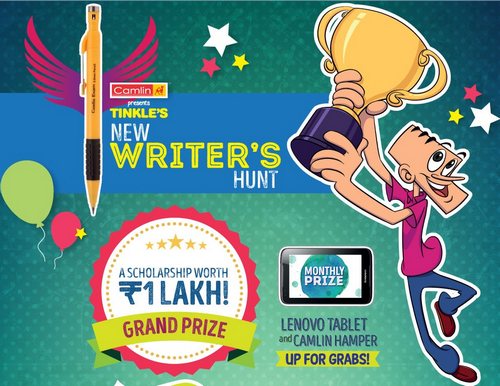 One monthly winner gets a Lenovo Tablet and gift hampers.
For submitting the Entry : http://www.tinkleonline.com/camlinwritercontest/
Send your stories to camlinwritercontest@ack-media.com or whatsapp them to 9321111611 with your name, age, city and phone number.
Tinkles New Writer's Hunt