Ehsaas Poetry Writing Competition 2015 is for those who could write Narrative Poetry – tell an entire story in the mesmerizing rhyming verses of a poetry. The Poems can be in Hindi or English languages and of maximum 20 lines.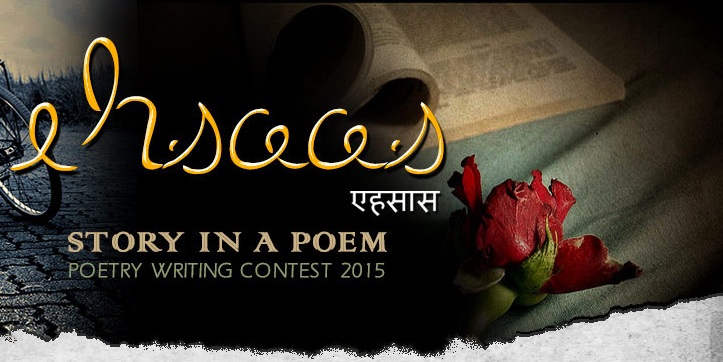 Eligibility for Participation: Anybody, of any nationality, and of age 5 and above is eligible.
Last Date of Submission: 05 Oct 2015
Entry is FREE.
The winners will be declared by a Panel of Judges headed by Javed Siddiqui, a popular Urdu and Hindi screenwriter, dialogue writer and playwright.
Prizes:
Winner : Rs 5,000 (or e-voucher of equivalent amount)
First Runner Up : RS 3,000 (or e-voucher of equivalent amount)
Second Runner Up : RS 2,000 (or e-voucher of equivalent amount)
The winning entries also get to become a part of Tumbhi's upcoming eBook
For Details of the Contest, visit : http://writing.tumbhi.com/ehsaas-poetry-writing-contest-2015
Ehsaas Poetry Writing Competition 2015