BMW BERLIN-MARATHON presents its 10th Drawing competition 2015.
Children aged 4 – 14 years of age can participate in this contest.
Theme: "Running is fun – running together is even more fun" also means: "Skating is fun – skating together is even more fun".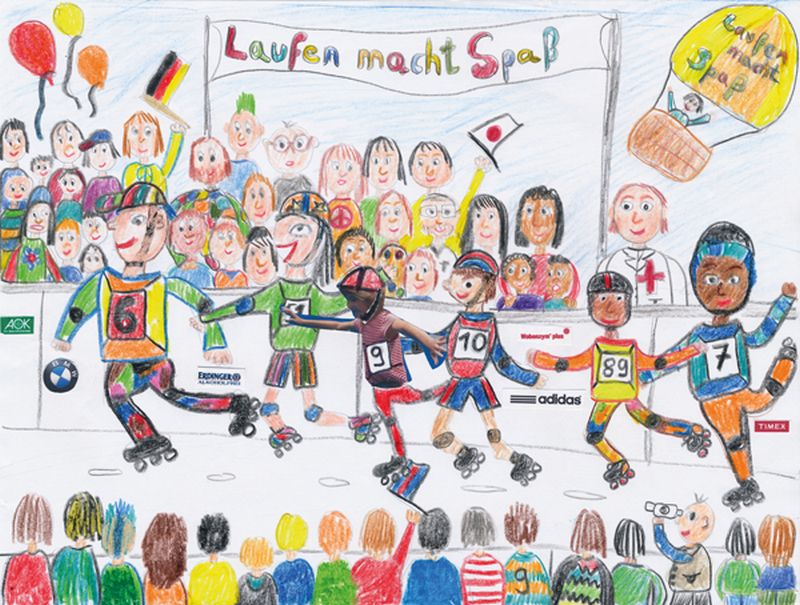 Draw or paint pictures of your gym classes or running events that you have taken part in. Draw yourself, your friends, mom, dad, grandma, grandpa, aunt, uncle, or a whole bunch of people running or skating together. Older kids can also build a collage
and put together photographs, words and newspaper clippings to bring their ideas to life.
Your pictures will be shown on the BMW BERLIN MARATHON website and in an exhibition.
The winning images will be printed on t-shirts and postcards. With the proceeds from selling postcards featuring the drawing
competition winner, the organizers will support the children at the "Marathon" school in the Ethiopian village Shafamu.
And you can win great prizes too!
The size of the pictures should not be smaller than A5 and not larger than A3. Please only send one picture for each child!
Address for submissions:
SCC EVENTS GmbH
Hanns-Braun-Straße/Adlerplatz
14053 Berlin
Find More information at : http://www.bmw-berlin-marathon.com/en/juniors/drawing-competition/
BMW BERLIN-MARATHON 10th Drawing competition 2015