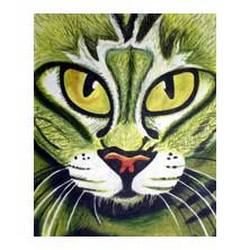 Kshitij has organized 7 National & 14 International Child Art Exhibitions up till 2014. A Staggering figure of 122751 participants from all over the world has esteemed the exhibitions organized by Kshitij & every year about 7000 participants increase the participants' tally.
The last date for participation for Exhibition is 30th September 2015.
ELIGIBILITY FOR PARTICIPATION
Each Institution/ School or a group of students should send minimum of 20 entries however there is no limit to maximum entries. Below 20 entries will not be accepted.
Only Life members are allowed to participate individually. A minimum of 5 entries is require to be sent by a life member from India & 10 entries in case of International life members.
GENERAL RULES & REGULATIONS :
Entry means a Painting/ Greeting/ Cartoon.
Entries must be on paper.
Entries can be in respect of any subject or theme. The student himself must make entries.
No copied works are allowed. The works aided by some other persons, can be rejected at any stage.
Artwork can be made in any medium, like Water Colors, Pastels, Pencils or Paper Cuttings etc.
Parcel of entries should be packed properly.
Please enclose one duly stamped (Rs. 5/-) self-addressed envelope one for receipt with the parcel of entries in respect of entries sent from within India. It is to be noted that there is no need to send a stamped envelope &/or a self-addressed envelop in case of entries sent from outside India.
Participants will send their entries at their own risk and expenses.
Every entry should have on its back:- (USE ONLY CAPITAL LETTERS)
Participant's Name Class & Group School Name (in Short), City & Country
Renowned personality in respective field will judge the entries. The decision of the jury, formed for this purpose will be final without any jurisdiction.
Results (under online result) & Exhibition of award winning entries (under gallery option) will be displayed on the website: www.kshitij.org latest by 31st December 2015.
Entries will not be sent back to the participants.
AGE GROUP :
Group A – Up to 1st Standard (Age up to 6 Year)
Group B – 2nd to 3rd Standard (Age up to 6+ to 8 Year)
Group C – 4th to 6th Standard (Age up to 8+ to 11 Year)
Group D – 7th to 9th Standard (Age up to 11+ to 14 Year)
Group E – 10th to 12th Standard (Age up to 14+ to 18 Year)
Group F – For Handicap Participants (No Age Limit)
Group G – For Life Members (No Age Limit)
SIZE OF ART WORK
Size of the Painting/ Cartoon should not exceed 15″ x 11″ & Size of Greeting should not exceed 7″x10″.
No mounted work will be entertained.
For all other details, visit : http://www.kshitij.org/howtoparticipate.htm
16th International Child Art Exhibition-2015 by Kshitij