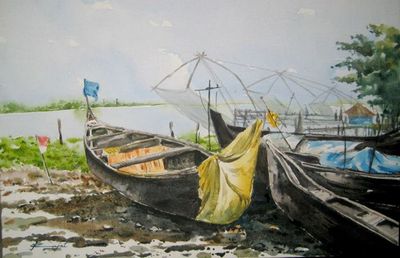 Dakshinachitra, Muttukadu conducts Workshop on Water Colour Techniques in May 2014.
Basics of painting and techniques in water colouring are taught in this workshop.
Date: May 26 & 27th
Fee: Rs. 2000/- (This is Inclusive of Materials, refreshments and transport). Refreshments and Conveyance to and from Dakshinachitra will be provided.
Phone: 044 2446 2435, 044 2491 8943
Venue: DakshinaChitra, Muttukadu East Coast Road,
Muttukadu, Chengelpet District, Chennai – 600118
Dakshinachitra Workshop on Water Colour Techniques